So, you're off on a Caribbean cruise and you're looking to make it the holiday of a lifetime by making the most of everything? You're in the right place – we're going to break down how you can make the most of your Caribbean cruise in this guide.
Whether you're stopping off at desirable destinations like Barbados and Saint Lucia or exploring the true beauty of islands like Aruba, a Caribbean cruise is like no other holiday – it will be everything you've ever dreamed of. Read on for our top secrets for cruise trips on ships like Silversea cruises.
Plan land excursions in advance
Ports of call where you can depart the cruise and spend some time on land are included on every cruise itinerary. During each stopover, the cruise line will provide activities which can either be included or paid extra, both before and during the cruise.
While popular activities can sell out quickly, it is wise to look at and book some in advance of your voyage. This will give you more time to decide which tours you can do, perhaps saving you time and money in the long run.
Prepare for the Caribbean climate
The Caribbean has seasonal variations despite having a tropical climate all year round. Generally, the best time of year to take a trip to the Caribbean is from November to May, when it's colder and drier and the temperatures are not too scorching hot.
Choose a cruise with plenty of pools and things to do on board
The main goal of a Caribbean cruise is to take advantage of the warm temperatures and tropical surroundings. Being on board is a huge part of your holiday, so choose a cruise ship with plenty of pools and facilities to help you make the most of your trip.
You should check out and use everything available on board to ensure you haven't missed a thing, be it going down the slide or watching entertainment.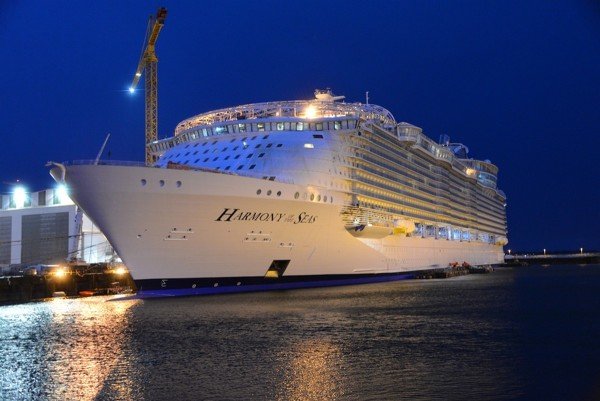 Book a private bathing area or balcony cabin
Cruises are impressive in size, but there's not always enough space on deck for everyone to bathe in the Caribbean sunshine. So, consider booking a balcony cabin or private area where you can sit back and have some relaxing time under the sun.
Try some local food and drink when on land
Sure the cruise food might be up to your standard, but it's going to be nothing like the exquisitely good cuisine that you'll find on any of the many Caribbean islands. Caribbean food is a delectable, multidimensional mixture of the various cultures and traditions that have influenced the Caribbean. From ackee, yams and plantain to breadfruit and jerk chicken, your tastebuds will be tempted.
Take plenty of photos
A Caribbean cruise will no doubt be an experience you'll never forget – so be sure to make the most of it by taking plenty of photos to remember your time. Obviously don't let your phone or camera distract you from having fun in the sun, but be sure to capture some of the awe-inspiring things you'll see.