How to Choose the Right Lighting for Your Living Space
Obviously, the primary purpose of an electric light is creating light in a space where sufficient light would otherwise be unavailable. However, different light fixtures can vary in exactly what kind of illumination they create — and, of course, the design of the unit in which they are encased.
Hence, it can pay to be picky about precisely what lighting pieces you source for your home. Here are a few things you could do to guide yourself towards making the right choices.
Measure the space itself
"To be sure a ceiling fixture is large enough for your space, especially a chandelier, a quick guideline is to measure the length and width of the room," designer Billy Ceglia tells The Spruce. "Then add them together and convert to inches, and that will give a standing point for the ideal size for a light fixture." 
He further explains that a fixture of 36-inch width, for example, would suit a room spanning 20 by 15 feet. However, you should also…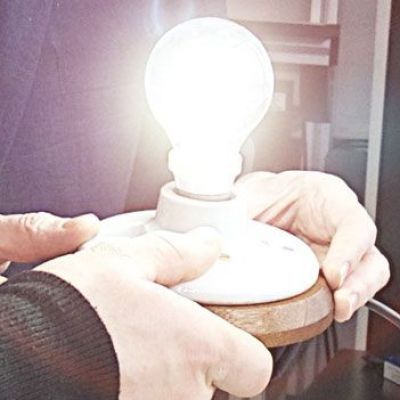 Consider the fixture's visual weight
This needs to be another factor before you decide whether a particular light fixture is just the right size for the room where it is intended to be installed.
Ceglia notes that if the lighting unit in question is "light and airy, it may be better to size up". Meanwhile, with a "dark and massive" alternative, "sizing down might be a better option." Fortunately, when you peruse, say, the wide range of Pagazzi lighting solutions, you could boost your chances of a successful find. 
Balance architectural lighting with decorative lighting
Designer Barry Goralnick urges you to strike a "perfect" balance here. "Integral lighting on the ceiling gives an overall glow, and is best to light art and sculptures as well as the more mundane tasks like cleaning," he says.
Goralnick adds that, in contrast, "table and floor lamps illuminate reading, games, and intimate gatherings." If the room has screens and planters, these "can be even more drastic with lighting on the floor," he continues.
Mix up the levels of lighting in your home
Naturally, particular lights tend to be designed for use at specific levels. For example, while chandeliers can serve a striking aesthetic purpose, you are unlikely to rely heavily on them when undertaking certain intricate tasks, like unscrewing the battery compartment of a TV remote.
Scenarios like this are one reason why it would be wise for you to vary exactly where in the room you position lighting. Doing so can eliminate dark areas while creating a soothingly ambient lighting effect.
Consider when the lights are likely to be used
During the day, especially in the summer, you could opt to keep many of your home's lights switched off, given abundant natural sunlight available and appreciable savings you could make on your household energy bills.
However, as an Ideal Home article notes, "a piece may only reveal its full potential when illuminated" — and a light "may become far more exotic once darkness falls, casting wonderful rays and shadows".