FBI Warns of Possible Armed Protests Before Joe Biden's Inauguration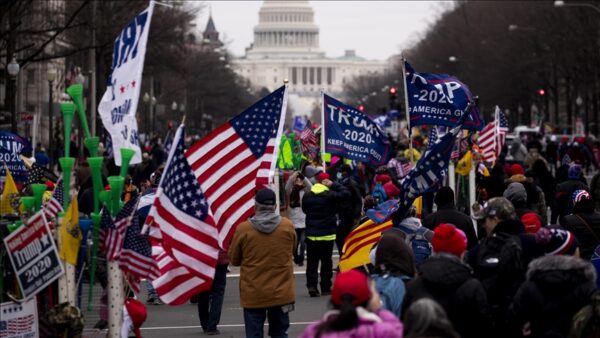 The FBI has warned of possible armed protests across the US as Trump supporters and far-right groups call for demonstrations before Joe Biden's January 20 inauguration.
According to the agency, armed groups are planning to gather at all 50 state capitols and in Washington DC in the run-up to Biden's inauguration.
Security will be tight for the event after a pro-Trump mob stormed Congress on January 6.
House Democrats say a vote to impeach President Donald Trump will happen on January 13.
Democrats accuse President Trump of "incitement of insurrection" and say the vote will be held unless VP Mike Pence invokes constitutional powers to remove President Trump from office. There is no sign Mike Pence is prepared to do so.
Joe Biden and VP-elect Kamala Harris are expected to be sworn in at a ceremony at the Capitol. The Biden team had already urged Americans to avoid travelling to the capital because of the Covid-19 pandemic, a call that is now being repeated by local authorities.
According to security officials, there will be no repeat of the breach seen on January 6, when thousands of pro-Trump supporters were able to break into the building where members of Congress were voting to certify the election result.
Five people died in the riot, which happened after President Trump repeated unsubstantiated claims of fraud in the November vote and encouraged his supporters to march on the Capitol.
Since then, calls for Donald Trump's resignation, removal from office or impeachment have grown among Democrats and some Republicans.
President Trump has made no public statements since he was banned from several social media platforms – including Twitter – on January 8.
Donald Trump became the third president to be impeached in December 2019 over charges of breaking the law by asking Ukraine to investigate his rival in the presidential election. The Senate cleared him.