Florida Manatee with "Trump" Carved into Its Skin Prompts Investigation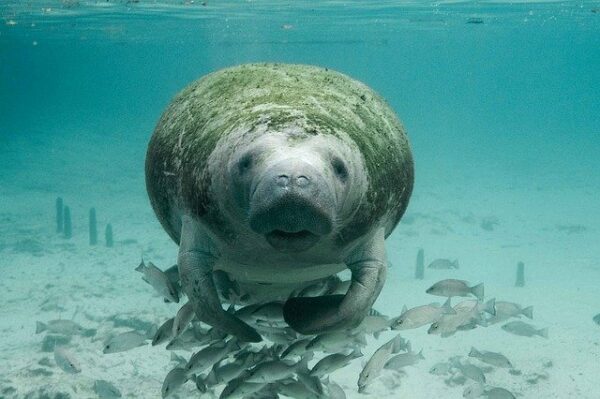 The US Fish and Wildlife Service has launched an investigation after a manatee in Florida was discovered with the word 'Trump' scraped on its back.
The marine mammal was spotted on January 10 in Florida's Homosassa River, with the president's surname on its body.
According to officials, the animal does not appear to be seriously injured, and the word was scraped onto algae growing on its skin.
But a video of the West Indian manatee has led to public outcry.
Manatees, nicknamed "sea cows," are protected under US law, and anyone found guilty of harassing them faces up to a year in prison and a $50,000 fine.
Images of the manatee were first shared by the Citrus County Chronical, a local newspaper, and have been widely shared on social media.
The Centre for Biological Diversity, a conservation charity, is also offering a $5,000 for information leading to the conviction of those responsible.
The manatee is a large, slow-moving mammal which has become an unofficial mascot for Florida. According to the USFWS, there are around 6,300 currently in the state.
The animals typically gather in warmer waters around the state during the winter time as temperatures drop.
However, their numbers have fallen in recent years due to habitat loss, algae blooms and strikes by fast-moving boats.
They are also vulnerable to attacks by humans while they congregate in the shallow water of local rivers and canals.
According to the Florida Fish and Wildlife Conservation Commission, 637 manatees died in 2020, 90 of which were victims of boat collisions. Another 15 were killed by other interactions with humans.