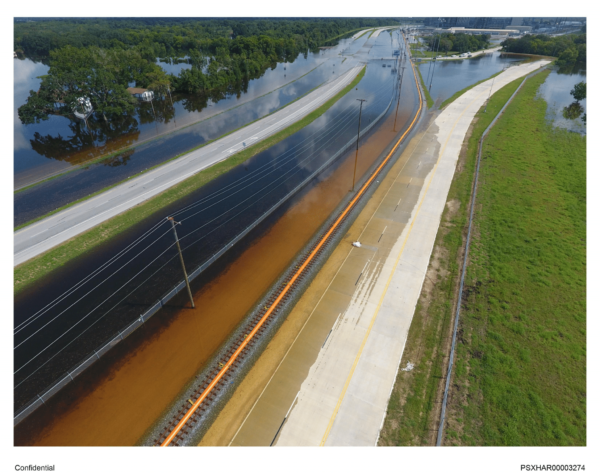 Press release
Internal emails and damaging photographs detail evidence that huge chemical plants in Brazoria County intentionally diverted floodwaters into neighborhoods in Sweeny during Hurricane Harvey.
Documents obtained by Dolcefino Consulting show the massive Phillips 66 plant placed Tiger Dams around the plant, blocked culverts along Highway 35 with chunks of concrete and threw large containers into Linville Bayou, ignoring warnings that what they were doing was illegal.
A 2017 email from the general manager of the Phillips plant reveals the Old Ocean Volunteer Fire Department blamed the "increased flooding of residents in Old Ocean" on intentionally blocked culverts.
The president of West Brazoria County Drainage District #11 warned Phillips officials that what they were doing was illegal, inundating the community with water. An email shows the head of Phillips Corporate Strategy thought the plan was "great."
The Sweeny Refinery General Manager during the hurricane was David Erfert. Erfert admitted in a sworn deposition that the plant didn't notify the drainage district, the Army Corps of Engineers or the Coast Guard.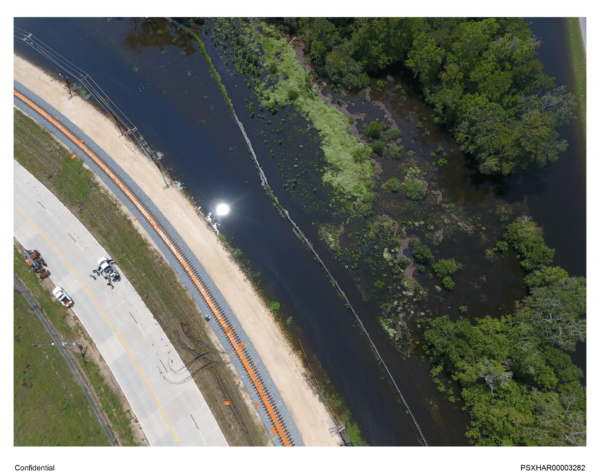 Hundreds of Sweeny residents have filed a lawsuit against Phillips 66 and Chevron Phillips Chemical next door after the storm, but three and a half years later the chemical plants haven't paid for the damages to homes and pastureland.
"It is the same thing you hear over and over. Production and profit over people," said Jason Gibson, the Houston attorney battling the chemical plants in court.
Damaging photographs show Phillips employees pumping oily water out of the plant and into surrounding neighborhoods. Phillips told the Texas Commission on Environmental Quality that no contaminated water escaped the plant.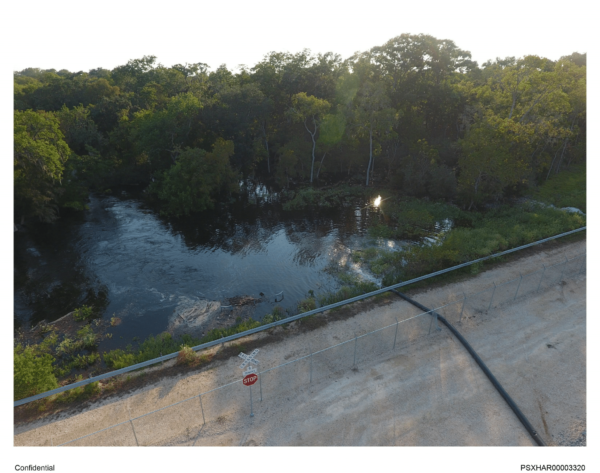 "They just basically said we're going to keep the plant running for revenue, and at the end of the day we're going to flood the community," said Sweeny resident Marc Smyth.
The Phillips plant is the second largest taxpayer in Brazoria County. Brazoria County officials have refused to talk to Dolcefino Consulting. So have the Phillips 66 officials.
"This is a story of arrogance," said Wayne Dolcefino, President of Dolcefino Consulting. "Three and a half years after the hurricane, we know Phillips made a conscious decision that changed the lives of people in Sweeny. It is shocking that they are trying to avoid responsibility."
Emails show the plan to permanently change the flow of water around the two Sweeny plants began long before the hurricane, when the plants joined to build an elevated rail line along Linville Bayou.
An email sent from the general manager of Phillips to the plant manager of CP Chem next door three weeks after Hurricane Harvey admitted, "there are many issues with the drainage through the Sityard and how it affects drainage outside and inside the plant."
The new photographs and emails raise growing questions about possible contamination of the neighborhood surrounding the plants.
Sweeny ranch owner Mark Smyth told Dolcefino Consulting he could smell the hydrocarbons in the water.
"Absolutely you could smell it, you could smell it for months afterward," Smyth said.