Titanic Sub: Search Teams Race Against Time to Find Missing Vessel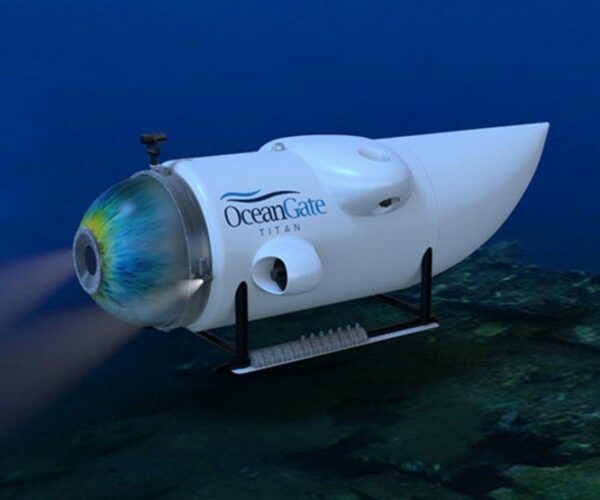 Image source: Twitter
A massive search and rescue operation is under way in the mid Atlantic after a tourist submarine went missing during a dive to Titanic's wreck on June 18.
According the US Coast Guard, contact with the small sub was lost about an hour and 45 minutes into its dive.
Tour firm OceanGate said all options were being explored to rescue the five people onboard.
Tickets cost $250,000 for an eight-day trip including dives to the wreck at a depth of 12,500ft.
Government agencies, the US and Canadian navies and commercial deep-sea firms are helping the rescue operation, officials said.
Titanic's wreck lies some 435 miles south of St John's, Newfoundland, though the rescue mission is being run from Boston, Massachusetts.
The missing craft is believed to be OceanGate's Titan submersible, a truck-sized sub that holds five people and usually dives with a four-day emergency supply of oxygen.
OceanGate said its "entire focus [was] on the crewmembers in the submersible and their families".
"We are deeply thankful for the extensive assistance we have received from several government agencies and deep sea companies in our efforts to re-establish contact with the submersible," it added.
The company bills the eight-day trip on its carbon-fibre submersible as a "chance to step outside of everyday life and discover something truly extraordinary".
According to its website, one expedition is ongoing and two more have been planned for June 2024.
The submersible usually carries a pilot, three paying guests, and what the company calls a "content expert".
The trip sets sail from St John's in Newfoundland. Each full dive to the wreck, including the descent and ascent, reportedly takes around eight hours.
The OceanGate website lists three submersibles it owns, and only the Titan is capable of diving deep enough to reach the Titanic wreckage.
The vessel weighs 23,000 lbs and, according to the website, can reach depths of up to 13,100 ft and has 96 hours of life support available for a crew of five.
A vessel called the Polar Prince, which is used to transport submersibles to the wreckage site, was involved in the expedition.