Silvio Berlusconi: Former Italian PM and Media Tycoon Dies Aged 86
Italy's ex-PM Silvio Berlusconi has died at the age of 86.
He died at the San Raffaele hospital in Milan. In April, he was treated for a lung infection linked to leukaemia.
Silvio Brlusconi overcame various scandals to hold office four times, becoming the longest-serving prime minister in post-war Italy.
After taking political office in 1994, the billionaire media tycoon led four governments until 2011 – though not consecutively.
Last September, Silvio Berlusconi's center-right Forza Italia party went into coalition under right-wing PM Giorgia Meloni.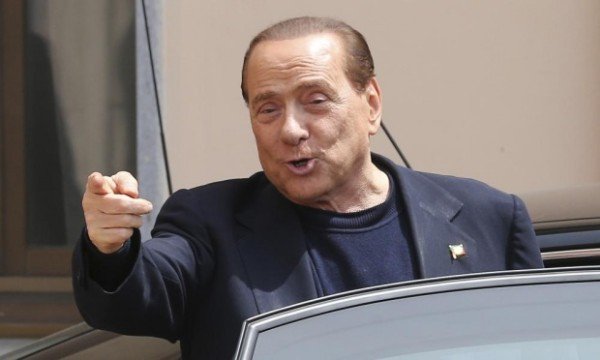 Reacting to the news, PM Meloni remembered her predecessor as a "fighter". In a video message, she said he remained "one of the most influential men in the history of Italy".
Her deputy Matteo Salvini said he was "broken" and thanked Berlusconi for his "friendship", "advice" and "generosity".
The Italian government has declared a national day of mourning for June 14, the same day Berlusconi's funeral is scheduled to take place at Milan Cathedral.
Another figure to pay tribute was Vladimir Putin, who called Silvio Berlusconi a "true friend". In a statement the Russian President said he had always admired Berlusconi's "wisdom" and "ability to make balanced, far-sighted decisions".
French President Emmanuel Macron sent his condolences to Berlusconi's family and the Italian people on behalf of the French people.
Silvio Berlusconi had been suffering from a rare form of blood cancer, chronic myelomonocyte leukaemia, doctors at San Raffaele revealed in April.
He had repeated health problems after contracting Covid in 2020. So far, there has been no official confirmation of the precise cause of death.
Born in 1936 in Milan, Berlusconi began his career selling vacuum cleaners, before setting up a construction company.
He went on to become one of Italy's richest men, building a business empire that included television networks, publishing companies and advertising agencies.
On top of that, he gained international recognition as owner of legendary football club AC Milan – which he saved from bankruptcy in 1986 – before going into politics in the 1990s.
Silvio Berlusconi was a polarising politician. He was praised by supporters for his business acumen and populist verve, but reviled by critics for his disregard for the rule of law.
Throughout his political career, he faced a string of legal troubles, including charges of bribery, tax fraud, and sex with an underage prostitute. He was convicted on several occasions, but avoided jail because of his age and the expiry of statutes of limitations.