How to Find Your Perfect Match Online?
Looking for your perfect match can be tough. With so many people out there, it's easy to feel overwhelmed and unsure where to start. Luckily, technology has made it simpler, and video chat dating has become a popular approach for finding love on the internet. In this article, you'll discover the benefits of using video chat for online dating and tips for a successful video chat date.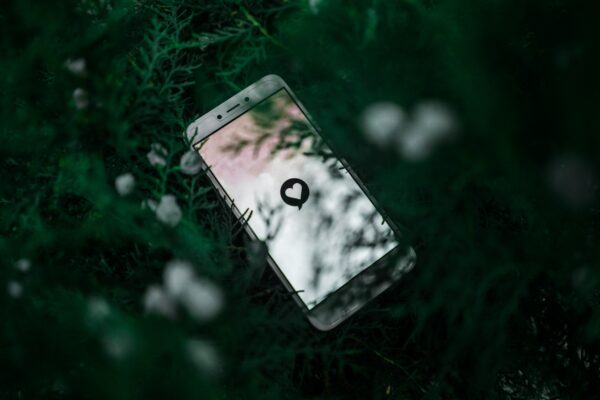 Photo by Pratik Gupta on Unsplash
What is Video Chat Dating and Why You Should Try It
Online dating is a way of finding and connecting with potential romantic partners through the internet. One of the most exciting developments in online dating is the advent of video chat which offer a new level of convenience, accessibility, and intimacy.
Video chat uses live video calls to communicate with other users. Video chat platforms like LuckyCrush allow you to connect with potential partners in real-time, face-to-face conversations. This can be a game-changer when it comes to finding your perfect match.
Unlike traditional online dating, video chat allows you to establish trust and connection more quickly, giving you a better chance of finding a meaningful relationship. Here's how:
Better Assessment of Compatibility: When chatting with someone online, it can be difficult to understand their personality and whether you're truly compatible.
Convenience and Accessibility: Video chat services are available 24/7, so you can connect with potential partners whenever you have the time.
Increased Safety: With video chat, you can verify that the person you're chatting with is who they say they are. This can help protect you from scams and catfishing.
Improved Communication: When chatting online, it can be easy to misinterpret messages or tone. Video chat eliminates this problem by allowing you to see and hear the other person in real time.
4 Tips to Find Your Perfect Match With Video Chat
Now that you know the benefits of using video chat for online dating, it's time to learn how to use it to find your perfect match. Here are four tips to help you get started:
#Tip 1: Be Yourself
One of the biggest benefits of video chat is that it allows you to be yourself. So don't be afraid to show your true personality and let your quirks shine through. This will help you find someone who loves you for who you are, not who you pretend to be.
#Tip 2: Prepare for the Call
Before jumping on a video chat, take time to prepare. Choose a location with good lighting and minimal background noise, and make sure your camera and microphone are working properly. You should also think about what you want to say and have some questions prepared to keep the conversation flowing.
#Tip 3: Be Open-Minded
Keep an open mind when video chatting with someone for the first time. Don't judge them based on their appearance or first impression. Give them a chance to show you who they are; you might be pleasantly surprised.
#Tip 4: Take Your Time
Finally, don't rush the process. Getting to know someone takes time, so don't feel you have to decide on just one video chat. Take the time to get to know the person and decide if they're someone you want to pursue a relationship with.
Conclusion
Finding your perfect match online can be daunting, but video chat makes it easier than ever. By being yourself, preparing for calls, keeping an open mind, and taking your time, you can discover a deep connection with someone who shares your values and passions. So don't be afraid to take the leap and try your luck with video chat dating. Who knows, your perfect match could be just a click away!