4 Ecommerce Tips for Improving Your Product Pages
When selling online, the product pages are perhaps some of the most important pages on your website. While you can wow with your homepage, about us page, and other pages on your site such as an informative business blog, the truth is that the product page is going to have one of the biggest impacts on your customers when it comes to them making the decision whether or not they want to buy from you. Because of this, improving your product pages is one of the most important things to do on a regular basis. Revisiting your product pages to ensure that they provide all the information that customers expect and are easy to use is crucial. Keep reading for some tips on how to improve your product pages.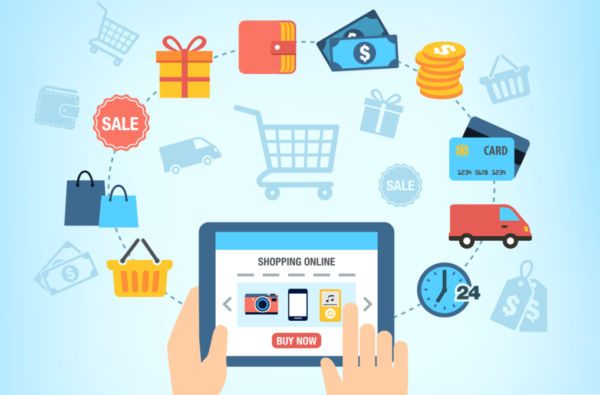 Keep the Navigation Easy
Many eCommerce website owners focus heavily on making sure that it's easy to navigate their site, but how easy are your product pages themselves to navigate? When designing a product page, it's crucial to ensure that users are easily able to find their way around that page, especially if you are selling products that have a lot of specs and use different sections of the product page or a table with different tabs in order to provide users with all the information that they need on the product.
Add Reviews
While users can probably find reviews of your overall business and website online at Google and many other third-party review sites, it's a good idea to add reviews to each product page, something that's demonstrated well here by an online retailer focusing on bulk pricing. Adding the option for customers to leave a review on individual product pages is a great way to provide more information about the product itself, including what others think of it. Ultimately, being able to read the opinions of other customers on the specific product could be what encourages some users to add the product to their cart and buy it.
Use Product Videos
While online shopping is one of the most popular ways to buy things and it's certainly here to stay for a long time, one of the drawbacks of shopping online is that customers do not have the chance to see the product in action, as they might if they were shopping at a retail store. While there is no way for eCommerce stores to offer the same kind of experience that they would be able to in-person, one of the best ways to get around this is to offer product videos. Videos are a great way for any product to be showcased in action, giving the customer a better idea of what to expect compared to if they were only viewing static images.
Keep Content Short and to the Point
When writing product descriptions for your product pages, it's important to consider how much text you are using. If you are passionate about your products, it's only natural that you might want to make sure that customers have as much information on them as possible. However, you should try to condense your product descriptions as much as possible and keep them short and to the point. Any further information, such as specifications, can be added further down the product page in a bullet point list or in a table for customers who are interested in learning more about them.
Good product pages are essential to getting more sales from your eCommerce store and turning visitors into paying customers. Regularly revisiting and improving your product pages is essential for any good eCommerce store. Keep these tips in mind if your product pages are in need of a revamp.