Donald Trump Urges Supporters to Get Vaccinated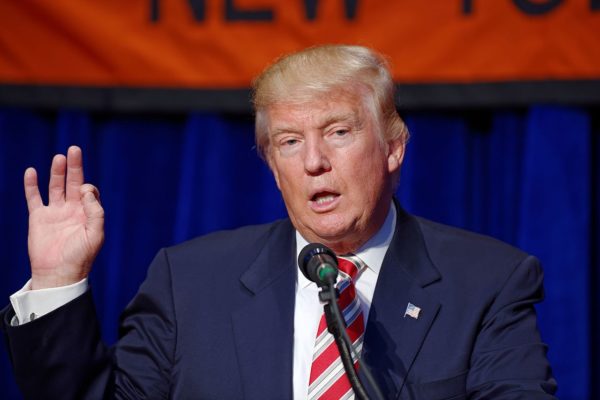 Donald Trump has urged his Republican supporters to be vaccinated against Covid-19, saying he would recommend it.
In a TV interview, the former president said the vaccine was "safe" and "something that works".
Donald Trump's conservative fan base has been one of the main groups resistant to the vaccine program.
The former president himself was criticized during his time in office for playing down the seriousness of the pandemic.
As the vaccination program has been rolled out across the United States, all other living ex-presidents have spoken out, urging Americans to get the jab.
However, Donald Trump has remained largely quiet on the subject.
The former president and his wife, Melania, were vaccinated at the White House in secret in January.
Donald Trump said during an interview on Fox News Primetime on March 16: "I would recommend it.
"I would recommend it to a lot of people that don't want to get it and a lot of those people voted for me, frankly."
He added: "It's a great vaccine, it's a safe vaccine and it's something that works."
A recent poll by CBS News suggested that a third of Republican supporters would not have the vaccine when it was available to them, compared to 10% of Democrats.
Donald Trump's comments came a day after his successor, President Joe Biden, expressed frustration at the reluctance among some conservatives to get the shot.
White House spokeswoman Jen Psaki said on March 15: "If former President Trump woke up tomorrow and wanted to be more vocal about the safety and efficacy of the vaccine, certainly we'd support that."
She added: "Every other living president… has participated in public campaigns. They did not need an engraved invitation to do so."