5 Tips for Cutting Weekly Shopping Bills in 2021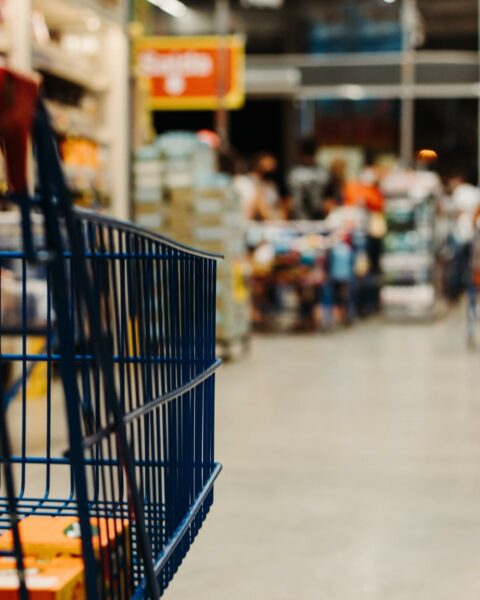 Other than rent, spending money on food is many people's second-biggest expense. Don't feel too bad about it, good food is essential for good health. However, heading into troubling the economic times of 2021, the food bill is somewhere we can cut monthly spending. Here are some tips to help cut down weekly shopping bills.
Internet shopping and vouchers
The internet is your biggest resource when it comes to saving money in 2021. The internet allows us to compare prices more easily, opt for the best deals, and seek out vouchers. Iceland Vouchers, for example, can save customers 10% on their food bill. There are plenty of ways to find good deals online thanks to affiliate marketing and the fight for customer's attention.
It's much faster to compare the prices between two supermarkets online than in real life, so it's great to use this to inform our decision – even if we do eventually shop in the physical store.
Making food last longer
Making food last longer is one of the most overlooked forms of waste. Fruit and veg contribute to around 50% of food wastage – a statistic that is damaging the environment. This starts with better education surrounding storing different products. For example, potatoes and onions need to be in a cool, dark place, separate from each other so the gases do not combine. 
It's also important to organise and utilise the refrigerator people, too. The bottom shelf is the coldest, and thus is where meat and fish should be stored, whilst dairy can take the top shelf. Cheese and other items that get opened then re-used should be re-wrapped in a resealable bag.
Bulk buying
Simple economics tells us that bulk buying is cheaper per unit. The reason for this is because companies save money on postage, packaging, and are happy to entice customers into bigger sales to offload stock.
Customers can make the most of this by looking at the price per kg (or price per unit) that exists on every label in a shop. For example, the largest box of washing powder will likely be cheaper per kg than the smallest box (presuming it's the same brand). Alternatively, customers can shop at wholesalers.
The caveat here is only buy in large quantity if you're 100% sure that you will not waste any, or come to the realisation that you did not need that much.
Frozen over fresh
Frozen food has a bad reputation, but it's often undeserved. Frozen vegetables have been proven to be fresher than non-frozen vegetables because they're frozen right after harvest. Not only this, but frozen fruit and veg is significantly cheaper than fresh fruit and veg. Plus, you're going to sidestep the trap of perishable food waste.
Plant-based diet
Being a strict vegan or vegetarian is a personal choice and opinion. What isn't up for debate, however, is that meat is expensive per gram compared to plant-based foods. The only meat that is cheap typically highly processesed and therefore very bad for your health.
Cutting down meat, such as meatless Mondays, can be a big money saver. Using black beans instead of mincemeat in a Con Carne, or a vegan burger instead of a steak burger is undoubtedly cheaper and can still provide good levels of protein. Plus, vegan alternatives are getting cheaper as the supply has begun to increase.