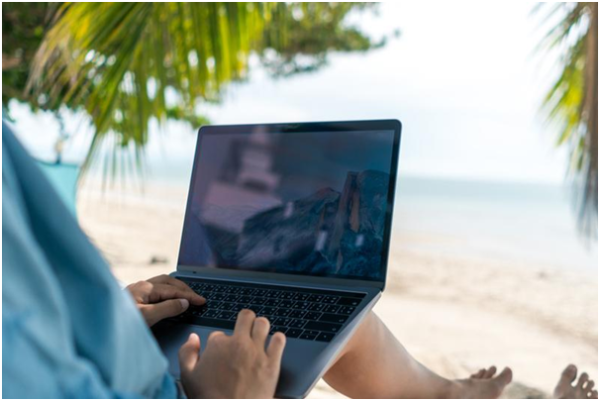 Discover Places You Can Visit On a Chartered Plane
Many people think about the privacy of traveling on a chartered flight as being a key reason for splurging on such a mode of transportation.
While being the only ones on a plane can be very exciting, going to even more private spots is a new level of exhilaration.
Rather than going on a vacation to Paris on a private jet, when you could travel there in first class, why not reserve a jet for a more intimate vacation?
There are remote areas in the world where commercial flights do not reach. But these private islands and other locations are accessible by chartered plane.
Below are some places you can go on a private jet, along with tips to make the most of your upcoming vacation.
Necker Island
An island owned by billionaire Richard Branson, Necker Island is only accessible by private aircraft charter. You would have to visit an area such as Virgin Gorda or St. Thomas before getting onto a plane or helicopter and making the final bit of the journey.
Unfortunately, you may need an invitation to get into such an exclusive island. Given the size of the landmass, there is only room for a handful of guests at a single time. The good news is that bookings do open up throughout the year, but you have to snag one very quickly. Such an island will give you the experience of a lifetime. You are literally at a location where an entire island has been set up to cater to your needs. What is not to love about such a vacation between luxury accommodation, water sports, meals, drinks, and staff waiting on you?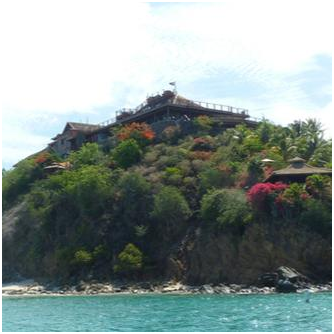 Amangiri Resort
The Amangiri Resort in Utah is another place you may ever see unless you rent a private plane. The spot is near Canyon Point, which means you have to go to Las Vegas and then take a private jet to the destination.
If you are concerned about the cost of such a trip, you should look at strategies for budgeting for a vacation. First, estimate how much you would spend on the airfare, hotels in Vegas, and your accommodation at the private resort.
Those who do have the means may want to experience such a vacation at least one time in their lives. By traveling to this 600-acre paradise, you can experience the very best and most luxurious time possible.
Between a flotation therapy pavilion, art galleries, pools, wine cellar, and a yoga center, you can experience one of the most interesting private spots in the world. The very feeling of being somewhere that only a handful has experienced is intoxicating.
Moritz
Another exclusive destination, St. Moritz, is located in Switzerland. The slopes at this site are picture-perfect, while the weather is exquisite for most of the year.
You would fly into Geneva or another major city and then rent a plane that takes you to St. Moritz. If you have concerns about the cost of the trip, you can compare the differences between chartering or flying first class to some other European city for a vacation.
Going to a private spot such as St. Moritz may seem expensive, but so is flying first class to Paris or Milan. You have to decide whether you want a vacation that includes the hustle and bustle or if you prefer getting away to a quaint and charming spot in Switzerland instead.
Lake Tahoe
While you can always drive up to Lake Tahoe from nearby cities in California, you can always take a private jet there as well. Flying chartered within the United States is not excessively priced, which is why so many groups of friends and families can book themselves a flight to Tahoe.
Getting a direct flight to Tahoe is so much more convenient than having to fly commercial to Sacramento International Airport and then getting a car that takes you to Tahoe. The area itself is beautiful throughout the year, given California's mild climate. The lake is one of the most picturesque places you will ever visit, while you can even add cities like San Francisco or Los Angeles to the next leg of your vacation.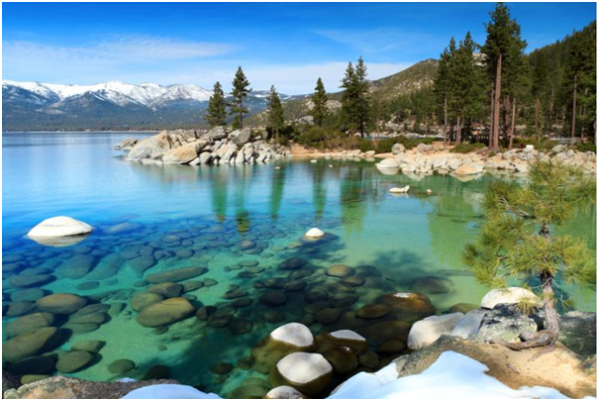 Ensuring a Comfortable Vacation
Planning is the ideal way to ensure you have a comfortable vacation. People think taking spur-of-the-moment trips is fun, but having a clear idea of where you are going makes everything more enjoyable.
Say you plan out a vacation that includes chartering a plane. You would budget out everything to ensure that it is affordable. Then you can make the relevant bookings, take advantage of seasonal discounts, and plan the various activities that will keep you occupied during your trip.
Make sure you choose a spot that is amenable to everyone who is traveling. If you are going with a bigger group, get everyone's opinion. If you can agree on a destination, you can even split the cost of the airfare and resort stays.
Make the Most of Your Trip
There is no better feeling than sitting in a private jet and flying off to a remote location. You may feel that the entire world is standing still while allowing you to have this wonderful experience.
Embrace such a vacation and ensure you have the best possible time. Plan the trip carefully, make a budget to ease your mind, and choose your destinations wisely.
When all the planning is complete, you can book a chartered flight, hotel, or resort stay and then focus on having the best possible time on your trip.