Russian President Vladimir Putin has signed an accord to annex four more areas of Ukraine, after self-styled referendums condemned by Ukraine and the West as a sham.
So-called votes were held in Luhansk and Donetsk in the east, and in Zaporizhzhia and Kherson in the south.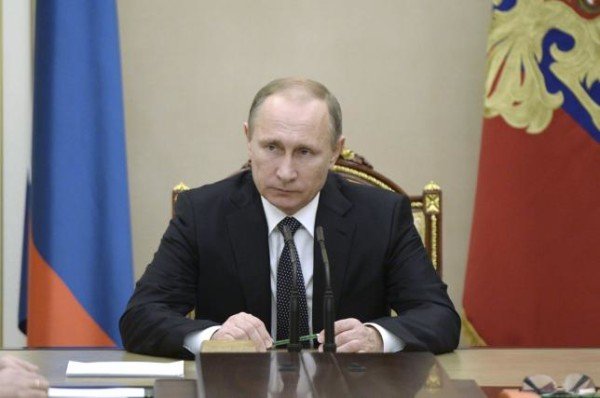 Vladimir Putin has delivered a major speech at the Kremlin.
A stage was set up in Moscow's Red Square, with billboards proclaiming the four regions as part of Russia and a concert planned for the evening.
The event echoes Russia's annexation of Crimea in 2014, which also followed a discredited referendum and was heralded by a Kremlin signing followed by a presidential victory speech in parliament. That initial annexation has never been recognized by the vast majority of the international community, and nor will this.
Ukrainian President Volodymyr Zelensky said the "pseudo-referendums" were worthless and did not change reality.
"The territorial integrity of Ukraine will be restored. And our reaction to recognition of the results by Russia will be very harsh."
No independent monitoring of the Russian process took place and election officials were pictured going from door to door escorted by armed soldiers.
Separate agreements will be signed with the two Russian-backed separatist leaders from the east and the two Russian-appointed officials from the south.
As with Crimea, Russia's two houses of parliament will formally ratify the annexation treaties next week. Vladimir Putin is expected to address to the upper house of parliament on October 4, three days before his 70th birthday.
The US has said it will impose sanctions on Russia because of the staged referendums, while EU member states are considering an eighth round of measures, including sanctions on anyone involved in the votes.
German Foreign Minister Annalena Baerbock said on September 29 that people in occupied regions of Ukraine had been taken from their homes and workplaces by threat and sometimes at gunpoint.
"This is the opposite of free and fair elections. And this is the opposite of peace, it is a dictated peace," she said.
The exercise began across 15% of Ukraine on September 23 with only a few days' notice. Russian state media argued that the use of armed guards was for security purposes, but it was clear that it had the added effect of intimidating residents.
Russia does not fully control any of the four regions it has decided to annex. Although most of Luhansk remains in Russian hands, Moscow only controls 60% of Donetsk.
Seven months after Russian forces invaded Ukraine from the north, east and south, war is still raging on front lines in all four areas. The capital of the southern region of Zaporizhzhia is firmly under the control of Ukraine's government, and a counter-offensive is under way in Kherson.
Although Russian-appointed officials have been calling for annexation for several months, Ukraine's series of military successes in September appear to have forced the Kremlin's hand.
The Ukrainian army has recaptured large swathes of the north-east and on September 29 said its forces were encircling Russian troops in the strategically important city of Lyman, in Donetsk.
Last week, Vladimir Putin announced a military call-up and threatened to use all means at his disposal, including nuclear weapons, to defend what he considered Russian land. By annexing occupied areas of Ukraine, he will be able to argue that Russian territory is coming under attack from Western weapons, in the hope that some governments may halt their military aid to Kyiv.
However, Ukraine's foreign minister has warned the sham votes will not have any influence on the battlefield.
Vladimir Putin has admitted that mistakes have been made in his drive to mobilise hundreds of thousands of Russians to bolster his troops on the front lines. Some 2,400 protesters have been arrested in dozens of cities and there has been an exodus of Russian men streaming across the border.
Kazakhstan alone reported 98,000 arrivals by September 27, and there have been long queues on the border with Georgia. From September 30, Finland has announced it will significantly restrict Russians entering for tourism or for onward travel to other EU countries.