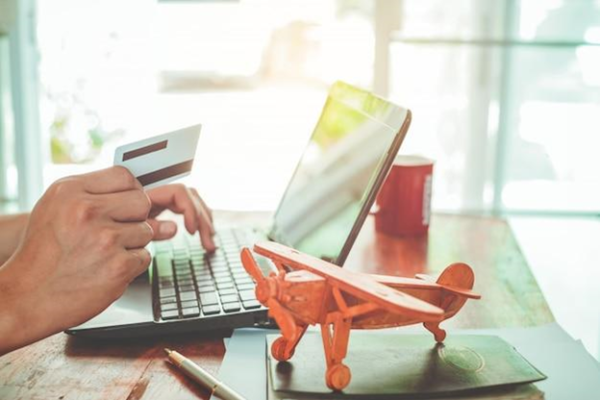 Air miles are a type of credit card bonus related to airlines. The cardholder earns air miles with each purchase. An air miles credit card helps earn miles for every dollar spent and uses to book future flight trips in the first, economy, or business class cabin. The more you purchase, eat, and fly, the more air miles you earn.
Credit card companies work with airline companies to offer cards that reward customers for their purchases. Some businesses provide customers with a specific number of airline miles in exchange for applying for a credit card. Others allow customers to earn bonus miles for spending in specified categories. If you have a lot of flying points, you can use them to get a plane ticket. The air miles you earn depends on the terms of your credit card.
You can redeem your air miles points by finding airlines that allow you to use them. Several air miles programs have blackout dates. You cannot use your miles for travel during this time. These dates are usually close to major holidays when flight travel is at a peak.
An annual fee is charged by the majority of credit cards that provide air mile benefits. When using a card to purchase a flight ticket, have a look at the airfares, deals, and discounts. To make the most of your credit card, pay off the dues every month to prevent paying interest. Check to determine whether your air mile credit card is a smart buy.
How do air miles work?
If you're looking for a way to save money on travel, a credit card that grants air miles is one possibility. Suppose your credit card requires 20,000 frequent flyer points to cover a domestic round-trip ticket. You will receive 5,000 air miles as a one-time bonus on opening the account. Each $1 spent on air travel earns you 10 air miles, whereas every $1 purchased elsewhere earns you two air miles.
Over six months, you would spend $1,200 on airline travel and $12,000 on some other expenses. Flying earns you 12,000 air miles, and additional purchases earn you another 12,000 air miles.
What are the advantages of having air miles credit card?
Domestic and international transactions allow you to accumulate miles redeemable for future flights. There is no necessity to spend much money when flying the next time. The total number of miles that you will obtain is limitless. Other perks include a free airport transfer service, travel insurance, and an airport lounge.
Some points to consider while selecting a mile credit card?
You are also required to keep these points in mind:
Mileage earning rate – How many air miles will you get for every dollar you spend?
What classes will provide you with the most mileage for your money?
How much is the yearly charge, and do you need to pay it?
Aviation partners – Would the bank provide a loyalty program?
For instance, the DBS Altitude Credit Card offers you flight miles accumulated that will never expire. The card rewards you with three air miles for every dollar spent on hotel and airline reservations online, two miles for every dollar spent abroad, and 1.2 miles for every dollar spent domestically. To add more, the card comes with a far greater earn rate of 10 miles for every $1 spent on Kaligo or Agoda, and 6 miles for every $1 spent on Expedia flight and hotel bookings.
Who are eligible for a mileage card?
Nothing beats collecting and using credits for a "free" flight if you enjoy traveling. Chasing miles can be a rewarding endeavour if you enjoy traveling. Can you not afford to pay more for a non-economy seat? A rewards card may enable you to buy a first-class ticket on Singapore Airlines. Several air miles credit cards also offer free lounge access.
A large-ticket purchase helps you to expedite your air miles journey, especially when combined with the bonus miles perks provided by some credit cards. Air miles credit cards are generally used for international travel but not for flying within the country.