Get More Website Traffic with These SEO Tricks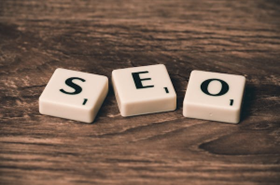 The amount of website traffic you're getting can make or break your small business, especially if you do most of your business online. But with the right search engine optimization (SEO), you can get more web traffic from organic search, and that translates into more customers, as well.
The first step toward improving your website SEO is to know what your ideal customers are searching for, so you can use the right search keywords. You'll want to fix your website's technical SEO, which might require the help of an SEO specialist, as well as optimizing your content and making sure that content is of the highest possible quality. You should also focus on generating positive buzz online through social media and reviews. Here's how to get started.
Know What Your Customers Are Searching For
In order to optimize your site for the right search keywords, you need to know what keywords your desired audience is searching for. Think carefully about when and where your customers need your products and services. If you run a restaurant, for example, they might search for you on their phones while they're out and about, looking for a place to grab a quick bite. If you run a retail outfit, they might want to shop from home while using their laptops.
You also need to consider why customers are searching for your services. Are they responding to something disruptive, like a burst pipe in their home, or are they acting out of a personal desire, such as to find a cool place to hang or a great place to eat? These considerations will affect which SEO keywords you choose to optimize your page. It will also affect the nature of the content you publish on your website.
Fix Your Website Under the Hood
Now here's where you might need to hire a local Phoenix SEO company for some help. Many small business owners don't understand how to perform technical optimization of a website, and that's okay. But optimizing a website for search is more than just throwing up some pretty graphics and some content. There are behind-the-scenes things you have to do to your page's HTML code. You'll need to make sure your website loads fast and that it doesn't contain any duplicate content. You'll need to edit your meta description, title tags, and meta tags. You'll need to fix any broken links and use canonical links where necessary.
Create High-Quality, Optimized Content
The quality of your website content can influence your search engine rankings a lot. High-quality content attracts viewers to your page because it offers them something they're looking for. Content should be valuable to the user as well as being optimized for search with the right keywords.
You can optimize your content by structuring it with H1 and H2 headings and using your search keywords in the headings. There's some evidence that search engines place more weight on search keywords in content headings and subheadings. But don't try to stuff your keywords in as many times as you can. Keyword stuffing will harm your search rankings. Content should read naturally and keywords should be used sparingly. Use your primary keyword in your headings and two to four times in your body content, especially in the first and last paragraphs.
Focus on Your Reviews and Generating Positive Buzz
Generating positive buzz online can help get the word out about your business. Start by paying attention to the reviews people leave on popular review sites like Yelp, Facebook, and Google. Make sure to respond to reviews – future users will see your responses as well as the reviews themselves. Responding to your reviews also gives you the chance to address negative reviews, especially ones that aren't given in good faith.
You should also focus on generating positive buzz about your products and services on social media. Maintain active social media profiles on major social media platforms like Facebook and Instagram, and encourage your customers to interact with you there and leave reviews of your products and services. Interacting with your customers online can help spread awareness of your brand. You can encourage your customers to use custom hashtags to promote your products and services, and to share their stories of your brand, as well as links to your web content. All of this can boost your website's search engine rankings, bring in more customers, and build your brand.
When you need more traffic going to your website, you need to improve your SEO. The right SEO strategies can get you thousands – or tens of thousands, or more – new users, and that means plenty of new customers, too.