14 '80s Songs to Sing Your Heart Out to at Karaoke Night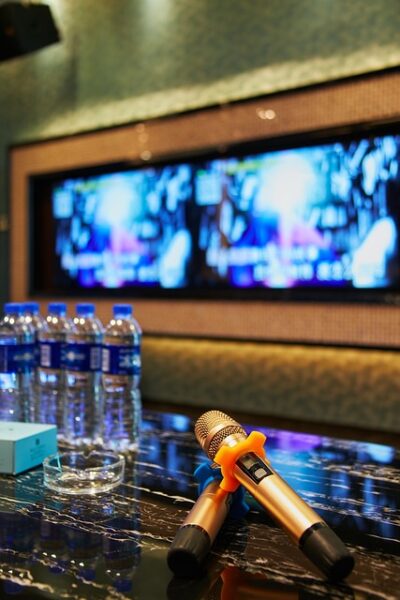 How often do you karaoke? Having a karaoke party regularly or even sometimes is a great way to relax, bond, and have fun with friends and family. There's a distinct pleasure that tickles your senses and keeps you happy and emotional. Karaoke fits into most celebrations, from birthdays to parties; you can enjoy your life singing along to your favorite music.
Karaoke night is the perfect opportunity to let loose and sing your heart out to some of the most iconic songs. And when it comes to older jams, there's no shortage of classics. Whether you're a seasoned karaoke pro or a newcomer to the stage, there's something for everyone in the '80s music catalog. This article will highlight the 14 best '80s songs to sing your heart out to at karaoke night.
Bon Jovi – "Livin' on a Prayer."
This anthem of hope and perseverance has been a staple of karaoke nights for decades, with good reason. The tempo is perfect if you want to rock out and have a good time.
A classic power ballad that has been a karaoke staple since it first hit the airwaves in the late '80s. With its iconic guitar riff and heartfelt lyrics, "Sweet Child o' Mine" is a must-sing for any '80s music lover. You can also enjoy this song with your guitar if you fancy a performance.
Michael Jackson – "Billie Jean"
No list of '80s karaoke songs would be complete without a little MJ. "Billie Jean" is a classic dance track with a catchy beat and unforgettable lyrics, making it the perfect choice if you want to show off and sing and dance the night (or day!) away in tribute to the King of Pop.
Bryan Adams – "Summer of '69"
A timeless, nostalgic tune that always gets people singing and dancing. With its upbeat tempo, "Summer of '69" will rock your evening and leave your spirits high into the night. It's great for summer nights but also any season around the year.
Cyndi Lauper – "Girls Just Wanna Have Fun"
This special song is a perfect choice for anyone who wants to sing along to a favorite tune with friends and family. "Girls Just Wanna Have Fun" will put you in a party mood faster than a room full of dancing people.
Madonna – "Like a Virgin"
A must-sing for anyone who loves '80s music. The song is not just beautiful, its lyrics are infectious and sure to get you hooked for the night, and you'll have the beat on repeat.
Whitney Houston – "I Wanna Dance with Somebody."
The late Whitney certainly lives on in her songs, but this one from the '80s channels her soul as you listen. Be warned – you'll have this song on your lips all through the night and probably for some days afterwards.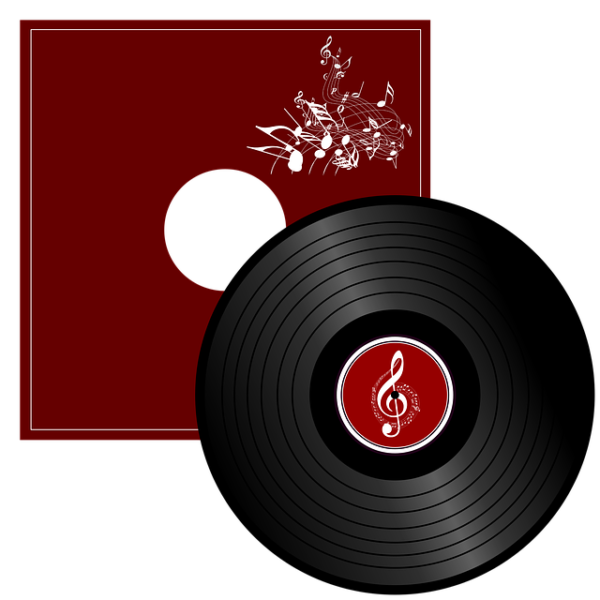 The Police – "Every Breath You Take"
This soft rock/R&B/soul song, written in 1983, received three Grammy nominations for a reason. You'll fall in love with the music as you sing along with literally every breath you take. Thinking of spicing up that birthday or Thanksgiving karaoke night? "Every Breath You Take" is an excellent choice for indoor and outdoor moments.
A-ha – "Take on Me"
This classic ballad from 1985 has over a billion views on YouTube. As you sing along, there's nothing but love, fun, and wild laughter to take from this funky song. Make sure you have a partner to dance with, or you could go it alone as you shake away the worries of life.
The Police – "Every Little Thing She Does is Magic."
Written in 1981, this beautiful rock song will rock your world on karaoke night. The Police went out of their way to create a timeless song everyone can sing. Take a big gulp, clear your throat, and grab the mic. "Every Little Thing She Does is Magic" is great for singles, couples, and group singalongs.
Katrina and the Waves – "Walking on Sunshine"
Released in 1983, this rock/pop song was the title track of the "Walking on Sunshine" album. Katrina and the Waves was a popular rock band in the '80s and '90s. The song became a hit in 1985, shooting the band to fame. You can't go wrong with a karaoke night blasting this song to the high heavens. Consider recording yourself to save the memories for later.
Lionel Richie – "All Night Long (All Night)"
What's a karaoke night without a little Lionel Richie? Released in 1983 from the album "Can't Slow Down," this R&B/soul song takes you back to the good old days when Richie stole hearts with his infectious energy.
Journey – "Don't Stop Believin'"
"Don't Stop Believin'" by Journey is our penultimate pick for a beautiful karaoke night. The song, released in 1981, is a rock song from the album "Escape." There's no better way to spend a karaoke night than singing this awesome song. Find your rhythm rocking to "Don't Stop Believin.'"
Joan Jett and the Blackhearts – "I Love Rock 'n Roll"
If you're a "Smallville" fan, you'll remember the scene where Chloe and Lois sang along to Joan Jett's "I Love Rock 'n' Roll" at the Talon. Recreate the scene with your favorite person as you blast the night away.
Karaoke night is fun and fabulous if you have the right company and songs. We've curated the top picks from the '80s, and we hope you love them.