What Blairsville, GA Name Origin Tells About Its History
Cherokee County and Union County were separated by taking territory that the Cherokee People had previously given up. The only established town in Union County is Blairsville, founded in 1835. Blairsville was named after a Revolutionary War hero, James Blair. Due to its location, the town was a hub for gold mining until 1910. The town's early landowners/settlers were mainly impoverished Scotch-Irish mountain people from the Appalachian Mountains. If you're seeking a place to get away from it all, go no further than the mountain estates Blairsville offers. In the mountains, you can find stunning cottages that offer seclusion, peace, and quiet in addition to the clean air of the country and breathtaking views of the landscape and sky.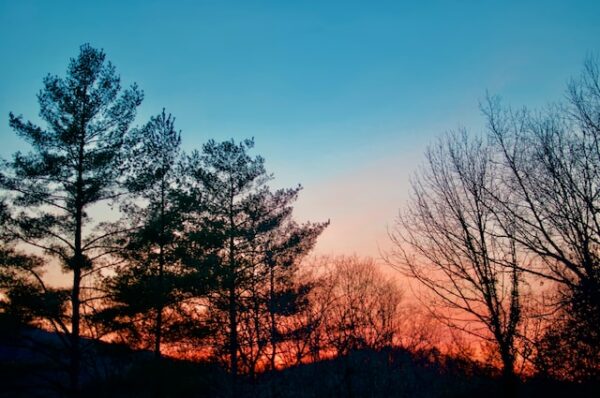 History
The original draw for settlers to Blairsville, Georgia, was gold. In the 1820s, the Mountains in Blue Ridge were awash with gold, swiftly attracting immigrants looking for a new place to call home. By 1832, Blairsville had grown into a small settlement with a population of around 100 individuals, most of whom had come to mine for valuable gold. Blairsville was named after American Revolutionary War veteran James Blair. According to legend, the gold discovered in the highlands of northern Georgia was the "yellowest gold" or purest ever discovered. Most of the region had been stripped bare and mined by 1910 when the gold rush finally ended.
A route connecting Cleveland, Georgia, with the North Carolina border was under construction in 1922. The project was finished in 1926, making this road the county's first paved road. The Georgia National Forest was created after the United States acquired significant amounts of land in northern Georgia. Since 1937, this region has gone under the moniker Chattahoochee National Forest. The National Forest in Chattahoochee has become a key component of Georgia's tourism industry throughout the years by attracting many visitors to the region. Before World War II, Northern Georgia was a remote and rural region. The Authority of Tennessee Valley chose the Nottely River, which flows straight through Blairsville today, as one of its projects in 1942. The Nottely River was walled, resulting in the creation of Lake Nottely to build a reservoir to produce hydroelectric power. This contributed significantly to Blairsville's development and made it possible to electrify rural areas.
The original county courthouse in Blairsville was constructed in the middle of the city in 1835. However, it was destroyed by fire not once, but twice: in 1859 and again in 1898. It underwent renovation in 1989 and continued to function as the courthouse until its successor was built in 1976. The original courthouse, which had been left to the Union County Historical Society, was utilized in the construction of the Old Courthouse Museum. Blairsville is the only place in Georgia where sorghum is specifically grown for the purpose of producing syrup, and as a result, its sorghum is famous all over the world. The Blairsville Sorghum Festival will serve as Georgia's official sorghum celebration since the state has chosen it.
Real Estates in Blairsville
For comfort, tranquility, and calm, Blairsville offers the best of the best. Homeowners enjoy spacious backyards, so if you are looking for houses for sale in Blairsville, be sure of the abundance of open space, no noise pollution, and almost no traffic during morning commutes. The locals are among the friendliest groups of individuals you will ever encounter. With time to slow down, sit back, relax, and enjoy nature's beauty right in your backyard, Blairsville is the ideal escape from the hustle and bustle of major cities.
Homes close to the city center and in the neighboring rural districts cost a few hundred thousand dollars to a few million dollars in Blairsville. Looking at the breathtaking mountains surrounding Blairsville, many cottages and homes cost significantly more. These estates provide breathtaking vistas of the Blue Ridge Mountains, several acres of idyllic privacy, and stunning views of the night sky, which is open due to the area's sparse light traffic and reveals an astonishingly large number of stars. These expensive properties are well worth the money for the stunning views alone.
Forms of Education
The well-regarded Union County School District oversees the education provided in Blairsville, Georgia. UCSD is a relatively small district that oversees five schools that enroll pupils from Blairsville and the surrounding areas. Prekindergarten through grade twelve classes are held in all the schools and residences of thousands of students. Schools in Blairsville include:
First Grade Union County School
Elementary School in Union County
Counties Union Middle School of Union County
Union County Senior High
Primary and high school in Woody Gap
These educational institutions provide a wealth of engaging extracurricular activities and enrichment opportunities for students around the neighborhood. Blairsville has one alternative school, Mountain Center High School, which provides evening classes. A few possibilities are close for people who want to pursue private education, even though they are not physically located inside Blairsville.
Art and Culture
The people of Blairsville, Georgia, are pretty pleased with their history and themselves today. The city has made it a priority to honor its history and support local talent in art and craft. Finding a city more proud and committed than Blairsville would be difficult. The Union County Historical Society is based in Blairsville; it was founded in 1976 to document, interpret, and share Union County's history. Union County has three significant historical buildings: the 1899 Courthouse, the 1906 Grapelle Butt Mock House, and the 1861 John Payne Cabin. The public is welcome to visit these places to gain insight into the local heritage.
The Union County Historical Society also organizes the Mountain Heritage Festival, which attracts between one hundred and eighty and two hundred artisans and craftspeople each year to demonstrate and sell their wares. Together with the wonderful selection of food provided by local restaurants, the festival also has live music, wine tasting from local wineries, craft beer, and more. At the foot of the Blue Ridge Mountains, you'll find the Sundance Gallery, a local artisan business. This cute little gift shop has a wide variety of items, so it should appeal to many customers. Everything in the Sundance Gallery, from the intricate pottery to the unique jewelry to the hand-stitched rugs, coasters, and more, are created in the community.
Shopping and Restaurants
Blairsville's eateries consistently serve up hearty, traditional southern fare. Real southern comfort food, often prepared with farm-fresh ingredients, is never in short supply. Blairsville, Georgia, is home to some of the state's best restaurants, from rib spots to modest family cafes known for their incredible food and kind hospitality. Granddaddy Mimm's Distillery is located on the outskirts of Blairsville, right next door to Pappy's Trading Post. A visit to this one-of-a-kind bar, which sells only the highest quality, genuine moonshine, and freshly released vodka, will undoubtedly leave you with fond memories and, who knows, maybe even a new favorite drink to enjoy in the warm weather.
In Blairsville, a large number of shops and boutiques offer one-of-a-kind, handcrafted goods that were created by local residents. The proprietors of the store are constantly excited to see customers, and they maintain engaging conversations with those customers while they browse the merchandise. The local grocery store, Sunshine Grocery, was named one of the area's "Most Charming General Stores" by Southern Living, making it an absolute necessity to pay them a visit. The downtown area of Blairsville features an abundance of shopping choices, with a variety of establishments providing a wide range of products, from apparel to home furnishings.
Outdoor Fun
Brasstown Bald Mountain, at an altitude of 4784 above sea level, is Georgia's tallest peak, and it's located in Blairsville. On a clear day, you can see all the way to Atlanta and the tops of the tallest structures there. The mountain's peak is accessible by car from Georgia State Road 180 Spur. Brasstown Bald Mountain's unusual moniker comes from its location. The Cherokee were the first to make their home in this area.
Vogel State Park is one of the oldest and most cherished state parks in Georgia, and its acres of beautiful parkland are among the best in the state. The Bear Hair Gap loop, a 4-mile favorite among hikers, is just one option among several. A hiker of any level can enjoy Bear Hair Gap, located near the lake and leads to the stunning Trahlyta Waterfall. The Coosa Backcountry Route is a challenging trek for experienced hikers. Several cottages, campsites, and "roughing-it" backpacking sites are available for people who want to explore the park more. Vogel State Park has a 22-acre lake where visitors can use kayaks, paddle boats, canoes, and other non-motorized watercraft throughout the summer. Hiking routes in Chattahoochee National Forest lead to pristine waterfalls. The beautiful scenery of water rushing over rock is perfect for a family outing, a couple's stroll, or a photographer's dream. There are a plethora of waterfalls in the area, including Sea Creek Falls, horse trough Falls, DeSoto Falls, Helton Creek Falls, and Sea Creek Falls, all of which can be reached by separate paths, campgrounds, or parks.
Neighborhood
Blairsville has several great neighborhoods, but the Lance Mill/Bethlehem area is consistently ranked among the city's best. Studios, two-bedroom homes, three- and four-bedroom homes, and mobile homes predominate in this neighborhood. Senior folks make up a large percentage of the homeowners in this area, making it a great place to settle down in retirement. The Blairsville City Center is a desirable area on the city's outskirts. Most of the houses in this neighborhood are small or medium-sized single-family homes, while there are also a few mobile homes. Fishermen, foresters, and farmers populate City Center, with many retiring to the area to spend their golden years in solitude. Compared to the rest of the United States, Suches/Gaddistown has one of the lowest population densities. It would help if you greatly valued wide-open spaces, low traffic volumes, and peace to consider making this your permanent residence.
Fun Activities to Do
At Blairsville and the environs, there are an infinite number of indoor and outdoor activities to choose from. Many folks enjoy getting away to the treks for beginner to challenging treks or riding through the winding hills with a mountain bike to get fresh air because of its accessibility to the Blue Ridge Mountains. Lake Nottely's tranquil, mild waters offer the chance to brush up on watersport abilities like kayaking, canoeing, or paddle boarding. The waters make for a nice swim, even if they can sometimes be very cool. Anybody interested in buying products made in the area must visit the Union County Farmers Market. The market is crowded with booths selling the freshest fruits, vegetables, handmade furnishings, and artwork, and it is open from June through October. The Union County Farmers Market is a lovely place to spend a morning, whether you're explicitly seeking something or just out and about to browse the beautiful products and meet the fascinating people who sell them. Pappy's Trading Post, which is located on the outskirts of Blairsville, has been an important part of the community for a very long time. This warm and inviting shop is crammed to the gills not only with furniture and antiques but also with a variety of other unique finds. Pappy's Trading Post enjoys a prime location right next to a rushing river, which provides visitors with the best possible circumstances for tubing. A delightful afternoon can be had by people of any age by tubing down the river and seeking treasures in the shop, respectively.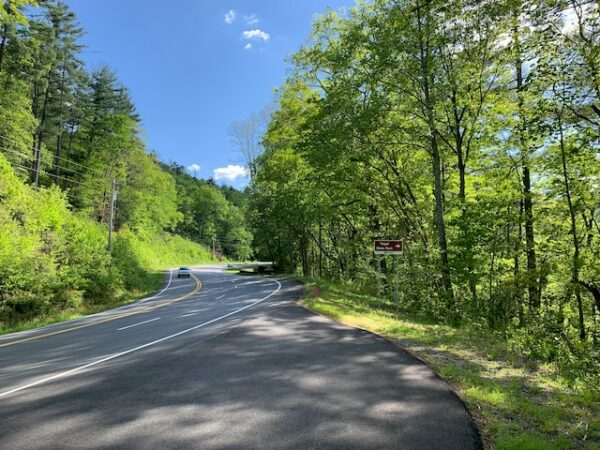 Blairsville, Georgia, is a peaceful and relaxing place to live. Blairsville has such a low population that you won't find a more welcoming place. Blairsville, Georgia, in Union County, is a picturesque town in the northern part of the state. It is known for its proximity to lush forests, several winding waterways, lakes, and rivers, and the majestic Blue Ridge Mountains, which earned it a name as a gold-mining hub in the late 1800s and early 1900s. Blairsville is ideal for retirees searching for a quiet community because it is home to a few young families and college/university students. Blairsville is home to kind, easygoing people who warmly welcome visitors and those considering making the town their permanent residence.