Turkey and Syria Earthquake: Miraculous Rescues After 100 Hours under Rubble
Rescue efforts continue in Turkey following February 6 deadly earthquake that killed more than 24,000 people.
Among those rescued on February 11 were a family of five pulled from the rubble in Turkey's Gaziantep province.
AP news agency reported the parents, two daughters and son were brought to safety after five days under their collapsed home, to cries of "God is great".
The same outlet reported that a seven-year-old girl was pulled from the debris in the province of Hatay after almost 132 hours under the rubble.
Another remarkable rescue of two sisters in Antakya, southern Turkey, took place on February 8.
The quake was described as the "worst event in 100 years in this region" by the United Nations aid chief, who was in the Turkish province of Kahramanmaras on February 11.
The border crossing between long-feuding Armenia and Turkey reopened on the same day for the first time in 35 years to allow aid through.
And there are reports that the Syrian government has agreed to let UN aid into areas controlled by opposition groups, with whom they have been engaged in a bitter civil war since 2011.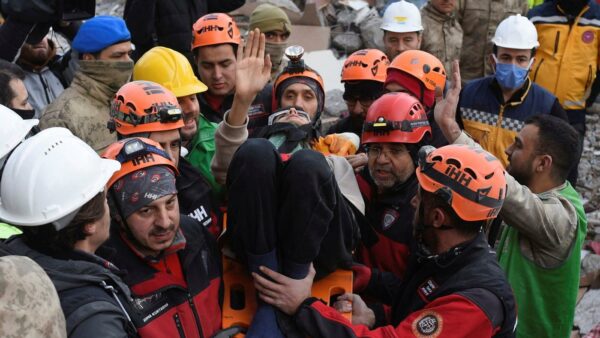 The death toll in Syria from the earthquake now stands at more than 3,500, according to AFP – but new figures have not been publishes since February 10.
There has been criticism that the international effort to send aid to Syria has not been fast enough.
Sivanka Dhanapala, the Syria representative of the UN High Commissioner for Refugees (UNHCR), told AlJazeera that as many 5.3 million Syrians may be homeless following the quake.