White House 2024: Donald Trump Kicks Off His Comeback Efforts with Stops in New Hampshire and South Carolina
Nearly three months after announcing his campaign, Donald Trump made his first campaign foray out of his adopted home state of Florida on January 28.
In New Hampshire, he addressed a meeting of the Republican Party and announced the outgoing state party chair would be a senior adviser to his campaign. And at the state capitol in Columbia, South Carolina, he received the endorsements of the state's governor, Henry McMaster, and Senator Lindsey Graham.
Lindsay Graham, a Trump confidante who expressed some disillusionment after the Capitol riot on January 6, 2021, is now back firmly in the fold.
Donald Trump once again denied his 2020 defeat and told supporters that he – unlike any possible Republican alternatives – would be the most effective nominee in 2024.
"To change the whole system, you need a president who can take on the whole system and a president who can win," he said from the state capitol's main hall.
In both stops, the former president touted what he said was his record of success during his presidency and attacked President Joe Biden's record on crime, immigration and the economy.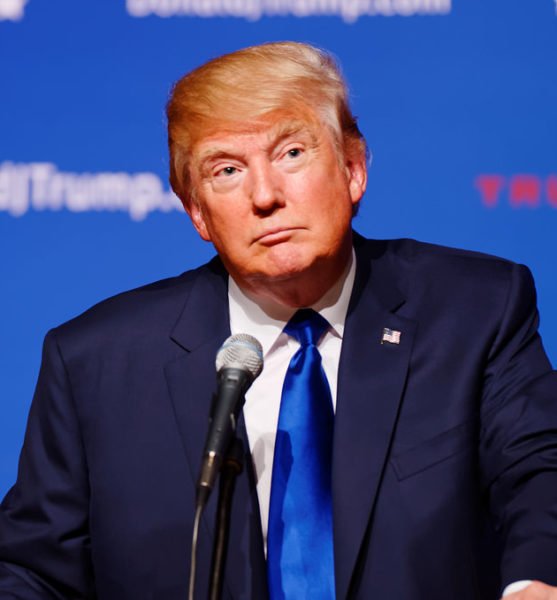 Across the street, Todd Gerhardt, a Republican district executive committee member from nearby Charleston, sold honey in Trump-shaped plastic bottles.
Todd Gerhardt was an early supporter of Donald Trump's first presidential campaign, organized a 2016 rally for him on South Carolina's posh Kiawah Island, and recently visited the former president's Mar-a-Lago estate for a fundraiser and to provide his honey for the campaign's gift bags.
It's no coincidence that the first two stops of Donald Trump's third presidential campaign were South Carolina and New Hampshire. The two states could prove to be central to Trump's strategy to retake the White House.
While Iowa is the first state to hold a Republican presidential nomination contest in 2024, Donald Trump finished third there in 2016 and the evangelical Christians who dominate the state's Republican electorate could be eying other possible candidates, like former Vice-President Mike Pence and former Secretary of State Mike Pompeo.
New Hampshire and South Carolina, however, provided Donald Trump with a one-two punch that catapulted him to the front in 2016 – a lead he never relinquished.
They could do the same in 2024. In fact, every Republican presidential nominee since 1980 has won the South Carolina primary, making it unique among the traditional early-voting states.
South Carolina could prove to be a unique challenge for Donald Trump this time around, however. He faces potential challenges from Senator Tim Scott as well as the state's former governor, Nikki Haley.
An Emerson Poll conducted earlier this week found 55% of Republican voters supporting Donald Trump, well ahead of the 29% for Florida Governor Ron DeSantis, who has not announced a presidential bid but is viewed to be the former president's most formidable rival. A Monmouth poll in December had Mr DeSantis ahead by double-digits.
Earlier this week, Meta announced that it was lifting the suspension it had placed on Donald Trump's accounts in the aftermath of the attack on the US Capitol by his supporters. Although the former president has yet to resume posting to his accounts, his return could provide yet another opportunity for voter outreach – and fundraising – as his still minimally staffed campaign gears up for its 2024 run.
If rallies and Facebook donations were the fuel for Donald Trump's past White House bids, his South Carolina stop was a different kind of operation.
With only 300 announced attendees, it was a decidedly low-key event compared to his typical arena gatherings, with their carnival atmosphere. Attire tended toward sport coats and dresses, not Make America Great Again hats and Let's Go Brandon t-shirts.
To win a third Republican presidential nomination, however, Donald Trump will need the support of the political rank-and-file in states like New Hampshire and South Carolina, as well as his rally-going loyalists. And while Donald Trump's national polls show continued strength, a recent South Carolina survey had nearly half of Republican voters expressing a preference for "someone else" besides Donald Trump.