Pele: Brazilian Soccer Legend Dies at the Age of 82
Soccer legend Pele, arguably the greatest player ever, has died at the age of 82.
The Brazilian player is credited with scoring a world record 1,281 goals in 1,363 appearances during a 21-year career, including 77 goals in 92 matches for his country.
Pele was the only player to win the World Cup three times, lifting the trophy in 1958, 1962 and 1970. He was named FIFA's Player of the Century in 2000.
Brazil's President Jair Bolsonaro has declared three days of national mourning.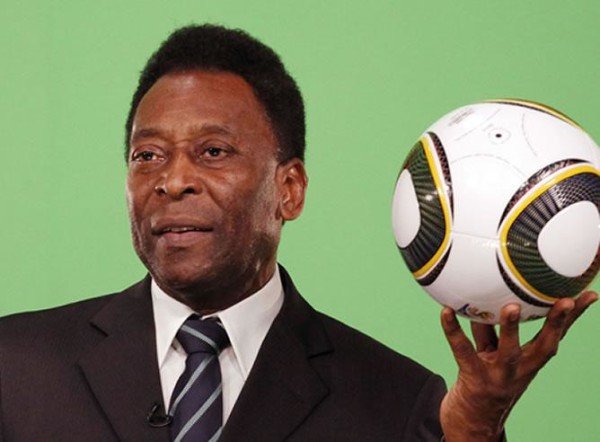 Pele had been suffering with kidney and prostate problems in recent years. He had surgery to remove a tumour from his colon in September 2021 at the Albert Einstein Hospital in Sao Paulo, after the tumour was detected in routine tests. He was readmitted to hospital in late November 2022.
Edson Arantes do Nascimento was born on 23 October 1940 in Tres Coracoes, a city in south-eastern Brazil.
His birth certificate states he was born on 21 October, but Pele insisted that was incorrect: "In Brazil we're not so fussy about accuracy."
He was named after the inventor, Thomas Alva Edison, because, according to Pele, electricity arrived at his home just before he did.
Later his parents dropped the "i" from his name.
He grew up in relative poverty in the city of Bauru, and contributed to the family income by getting part-time jobs in local cafes.
His father taught him to play soccer, but the family could not afford a ball – so the young Pele often kicked a rolled-up sock around the street.
He made his international debut against Argentina at the Maracana, where Brazil lost 2-1.
Their goal was scored by a 16-year-old Pele, making him the youngest player to score in an international.
His hopes of playing for Brazil in the 1958 World Cup seemed to have been dashed when he suffered a knee injury.
But his team-mates pressured the management to select him and he made his World Cup debut against the USSR.
Inevitably, he became the youngest player to score a World Cup goal, putting one past Wales in the quarter-finals.
In the semi-final, Brazil were leading 2-1 against France when Pele scored a second-half hat-trick to put the match beyond doubt.
It seemed he could do no wrong as he stroked two goals past Sweden in the final, as Brazil won 5-2.
Pele's name is a brand,it is instantly recognised by those who have no interest in or knowledge of football.
He once even joked that there were only three truly international brands: Jesus, Coca Cola and Pele.
He was one of those rare figures who transcended his sport to become known across the world.
In later life, he struggled to overcome the effects of a hip operation: appearing in a wheelchair and often unable to walk.