How to Have Fun With the Family in the Fall
The state transforms into a playground in the fall, wherever you live. Everything becomes more enjoyable, including raking leaves or lighting your first campfire. Kids like being outside, exploring, and trying new things as the weather is cooler.
The leaves turn beautiful colors, a chill in the air, and the weather encourages residents to go outside, travel, and enjoy all fall activities. Here is a list of the most enjoyable fall activities you can do with your family and friends.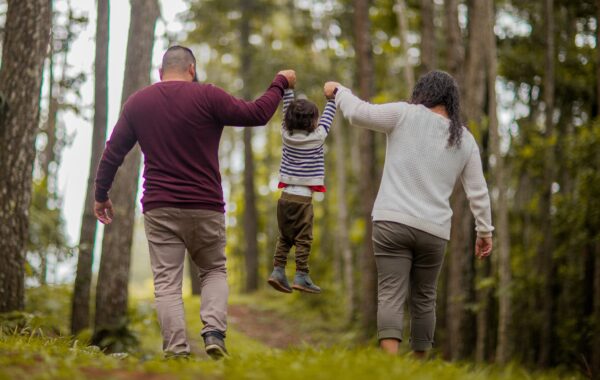 Visit a farm
The harvest season in the fall is perfect for going to a pumpkin patch or picking your apples, pears, and blackberries to make delicious treats like apple pies and cider.
Going to a farm where you can choose your product can be a fun and memorable experience for the whole family. Walking through a sunlit orchard, surrounded by the sweet smell of apples, is unquestionably uplifting. Visit one of these farms with the kids for a day of unforgettable memories.
Taking the kids to a pick-your-own farm is a great way to introduce them to the joys of healthy, locally sourced meals. Some farms that allow visitors to pick their produce also host festivals and other family-friendly events during the harvest season. Wagon rides, playgrounds, and pet zoos are included in some.
Take a road trip
The Blue Ridge Parkway, which spans North Carolina and Virginia across the Appalachian Mountains, is a popular and beautiful way to take in the season's vibrant foliage.
Beautiful waterfalls, clean lakes, meadows studded with deer and caribou, mountain biking and hiking paths, Appalachian craft centers, and autumn festivals may all be found along the Parkway. There are on and off ramps every few kilometers when you need to get off the highway to get petrol or find a motel.
We recommend going to the Parkway during the week to avoid an unpleasant rush. Traffic can be unbearable from mid to late October because this is a must-do for many people throughout autumn. 
Visit the farmer's market
So much fantastic produce is ripe and ready to cook during the fall season. The farmer's market has everything from delicious squashes and sweet potatoes to tasty pumpkins and gourds. In addition, many farmer's markets have other types of vendors you and your family can check out while you're there.
Plan a fall picnic
A picnic in your local park is an excellent family activity. You can even bring some food you made with delicious produce from the farmer's market. While eating a delicious meal in the park, your family can enjoy the beautiful sights and sounds of autumn all around them. Bring a game with you so that the kids can entertain themselves.
Go to a sunflower maze
Instead of the typical old corn maze found on many farms, why not take the kids to something different? This time, try the sunflower maze. They're just as entertaining, and fall is the best time to see them. You can also take some lovely photos of the kids against the backdrop of the beautiful sunflowers.
Camping
With the hot summer days behind us, camping takes on new meaning. Chilly mornings, ideal hiking weather, and warm comfort food make fall camping a must-do activity for any outdoor enthusiast.
The stunning colors of the fall season make it a picturesque time to go camping. There are several places to visit for a charming autumn getaway. It is a fun and popular way to connect with nature, particularly in some regions like Colorado.
Fall camping in Colorado is a preferred activity for people of all ages. It is ideal because of the cooler temperatures and less crowded parks. In addition, the unique flora allows you to see the towering Aspens and their changing hues of orange, red, and brown.
Fun in the yard
Nothing beats the feeling of fresh fall air on your face while working in the yard with your family. While children need to experience the wonders of nature, it is also important to emphasize that taking care of nature also brings joy. Raking leaves is a great way to teach your children about yard maintenance and care while also having fun.
It's not hard to plant some spring bulbs, and when March rolls around, and you see little green shoots poking out through the soil, you'll be pleased you did. But bulb planting is also a great activity to do outside in the fresh air during the cool autumn days. 
To enjoy a colorful spring, you can plant tulips, daffodils, hyacinths, buttercups, and snowdrops with your kids this fall.
Fall scavenger hunt
Prepare a list of items you can find outside in the fall, such as pinecones, yellow leaves, acorns, and crabapples, and see who can find them all first. If this is too simple, create riddles for each item.