Travel is Booming, and Changing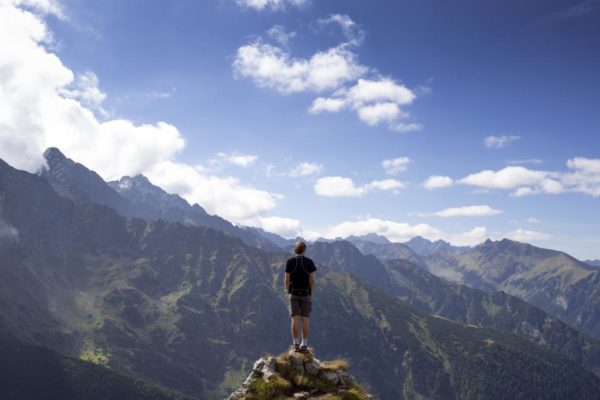 With 2020 now over, people are ready to put the isolation factors associated with the COVID-19 pandemic behind them. For many, the first order of business is travel! Currently, the demand for travel in the U.S. is high. However, the industry has changed since the 2020 interim year of lockdown and this in turn is influencing traveler habits. Here's what we can expect to see.
Travel is Booming
Once vaccination options were announced, people immediately began to think about summer travel. During the first week of March 2021, Airbnb and VRBO saw a surge in bookings that even exceeded pre-pandemic levels. Other travel companies, such as airlines, hotels and online travel platforms, were also the busiest they'd been since before the pandemic.
This trend hasn't stopped, and industry experts are projecting summer travel could thrive. A Tripadvisor survey in April found more than half of Americans planned to travel, but 97% planned domestic travel. Travel agencies report that business is shaping up to exceed expectations. Rising airline prices, typical annual gas increases, and even difficulty securing rental cars (at higher than normal prices) are additional signs of increased travel.
Accommodation Preferences
For the most part, hotels are projected to make a big comeback as travelers become more comfortable and ready to explore beyond their backyards, but vacation rentals are still the accommodation of choice due to people preferring to avoid crowds and shared spaces. People have generally gotten used to enjoying certain aspects of social distancing and this may not change as things get back to normal.
Families especially like to avoid the cramped conditions of a hotel room, where the kids have to be taken everywhere to eat and to be entertained. They have long found that rental accommodations with their own kitchens and a washer/dryer, and loaded with in-house entertainments and attractions are the way to keep the whole family happy and actually let Mom get some rest. Others are catching on to this, and Gatlinburg cabins are booming this year, as nearby Great Smoky Mountains National Park, already America's most visited national park, sees record-breaking numbers of visitors.
New Travel Trends
The COVID-19 pandemic has significantly impacted the way people live and this is undoubtedly overlapping with their travel preferences. Workcations have now become a thing, as many employers embrace work from home – having learned during the pandemic that productivity didn't drop just because people were out of the office. As a result, up to 80% of employers plan to allow remote work at least part of the time.
Workers have grasped the options for workcation travel, such as working for an extended period of time at a beachfront rental, or spending a week or two in a cabin by a mountainside lake, or even moving to another city and exploring how the locals live for a month or two. The possibilities are endless as people discover new ways to tick off their bucket-list places without using up valuable vacation time.
Pod Travel happens when people plan secluded trips with others they trust, to minimize risks associated with group travel. Travel pods are groups consisting of two or more unrelated households, multigenerational groups, extended families, solo travelers, and friend groups.
The idea is that everyone agrees to specific health protocols before and during the trip, even including a rapid test before meeting up to assure self and others of a clean bill of health. On the trip, participants stay contained within their pod to reduce exposure to other travelers. Travelers going pod-style often rent large homes, or charter boats, reserve small hotels, arrange tours designed for large private groups, or go camping.
Staying near family has renewed interest from people largely separated from their loved ones during the pandemic. Family visits are increasingly popular and the next few years will likely be spent catching up with family. Travelers are likely to stay with family or reserve a nearby rental home where they can socialize more privately. Multi-generational living has already been on the rise in America, and the same may be true for vacationing.
Health and Budget-Conscious
Going forward, travelers are likely to be more focused on safety and budget. Increased vigilance about health protocols and being budget-minded are likely to be dominating factors for travel planning even after this initial travel rush (aka revenge travel) is over.
The COVID-19 pandemic was an eye-opener and people will be more conscious of sanitary practices and promoting good health. Consumers are also less likely to take anything for granted – a travel opportunity today may not be there tomorrow, as the pandemic showed us. On the other hand, many have noticed how much money they didn't spend in 2020 and are likely to be less impulsive and, instead, be driven by price.
Consumer Expectations
Consumer expectations are also evolving, and the industry is changing to suit. Companies associated with travel have been making goodwill gestures to try and lure people back. Hotel chains charging resort and parking fees are now lifting them, while airlines are offering more promotions and easier ticket changes.
Cleanliness is now a high value: accommodations, rental cars and airlines are promoting deep cleaning protocols. Businesses are discouraging people from traveling while sick. And the industry as a whole is offering more flexible refund policies and better customer service across the board.
From the traveler's point of view, touchless and digital experiences enhance just about any aspect of travel, because people like the ease and control they have from their phones. The pandemic brought to the fore many desires for improvement that travelers had long held. Now, as the travel industry embraces its returning wave of travelers, we could see many improvements that make the nuts and bolts of travel easier and more fun.