How to Transform Your Personal Look
The last time you picked through the closet for something to wear, did you discover that it's prime time for a new personal look? Keep in mind that the move into a new style is about more than just clothing. Think about skincare, fitness, nails, hair, and every visible part of your body. Some opt for a limited makeover and decide to focus on fashion, while others choose to hone in on improving physical fitness and other aspects of their outward appearance.
The secret to getting started and getting the job done is to make an honest inventory of the things you think should be changed. Decide how you'll cover the cost of the project, and don't forget to get professional advice to make up for blind spots and miscues. The pillars of the project include clothing, hair, nails, and fitness. Everyone has a different strategy for reaching their goals, so be sure to review the following general guidelines before you begin.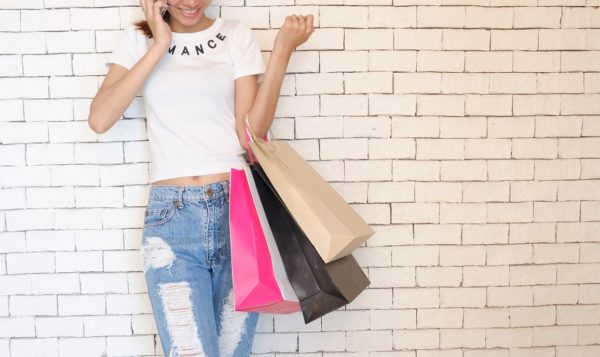 Make a Plan and Budget
Total transformations, and even limited ones, can be a costly endeavor. That's why it makes sense to develop a list of everything you plan to do and make a ballpark estimate of the total cost. When you apply for a personal loan to come up with the funds, you don't want to be too far off-base with the amount of money you will need for the project. If you realize that clothing will be your largest expense, check with online retailers to find current price levels. Plus, it's easy to check spa and salon websites to figure out what a makeover will set you back.
Get Professional Advice
Personal makeover consultants are busier than ever these days. Most work independently and can even go shopping with you. Choose wisely after interviewing a few consultants and find one with reasonable rates and who has a good idea of what someone your age wants in terms of a new look. Avoid hiring someone who specializes in clients who are much older or younger than you are.
Clothing
For some, clothes are the centerpiece of a general look. They couldn't care less about hairstyles or anything else. Indeed, there are those lucky individuals who seem to have a perfect sense of what looks good in terms of hair, accessories, shoes, and jewelry. But, when clothing is the number one priority, consider focusing on comfortable, casual workwear that is versatile and durable. Shoes can be the icing on the cake, so be sure to wear one of your favorite outfits when you go shoe shopping.
Hair and Nails
Colorists who work for salons are skilled at helping clients coordinate hairstyles, skincare regimens, and nails. If you don't currently have a favorite salon, ask friends for recommendations and let them know you're in the process of doing a makeover and want a high-quality provider.
Exercise and Fitness
Always speak with your physician before taking up a new exercise routine or fitness regimen. If you get the green light from the doc, consider using a personal trainer who can offer targeted workouts and meal plans to help you get in good physical shape. Avoid overdoing workouts in order to avoid injury and psychological burnout.