Is Ketamine Therapy for PTSD the Right Option for You?
Anyone who suffers from post-traumatic stress disorder (PTSD) will know that it can have a huge negative impact on their lives in many ways. If you want to avoid the many pitfalls of this condition, you need to ensure you seek medical assistance and get the right treatment for you. This can help to minimize the impact of PTSD on your day-to-day life, and it can make a huge positive difference in terms of your life quality.
Of course, people respond to different treatments for their health issues, and the same is true of PTSD. A lot of people these days turn to ketamine therapy for PTSD, and this has proven to be an ideal and very effective treatment for many. When you seek advice from your healthcare provider, they will look at various treatment options after you have been assessed. Some people are not familiar with ketamine therapy and are unsure whether it is the right option for them. In this article, we will look at some of the benefits to help you reach an informed decision.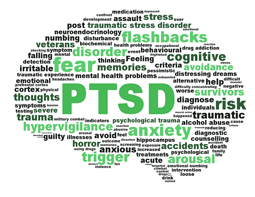 The Benefits to Keep in Mind
In order to determine whether ketamine therapy for PTSD is the right option for you, it is important that you familiarize yourself with the benefits. Some of the main ones are:
Many People Achieve Success
One thing to keep in mind when it comes to this treatment is that many people have achieved success with it even after other treatments have failed. The response rate with this treatment is very good, and this means that you may find it is ideal for you even if you have tried other treatments and found them to be ineffective. The high success rate is one of the things that makes this treatment an appealing option for a lot of sufferers.
It Helps with Many Symptoms
There are many serious symptoms associated with PTSD, and these can prove to be debilitating and distressing. From hypervigilance and emotional detachment to sleep problems, aggressive behaviors, and self-harm, there are lots of negative ways in which this condition can affect your life. The right treatment can help to combat and control many of these serious symptoms, which means that you can get your life back on track. Ketamine therapy has proven to be very effective in helping those who experience symptoms such as these.
You Benefit from Greater Ease and Convenience
One of the other benefits to keep in mind is that ketamine therapy offers ease and convenience, as it can be administered at home. Many people who suffer from PTSD struggle to go out and get treatment at unfamiliar facilities with strangers. However, with this treatment, it can be administered in the safety, comfort, and security of your own home, which makes it a far better option for a lot of people with this condition.
These are some of the many benefits that you should keep in mind if you are still unsure about ketamine therapy.