Business Advice: How to Make the Move From Contractor to CEO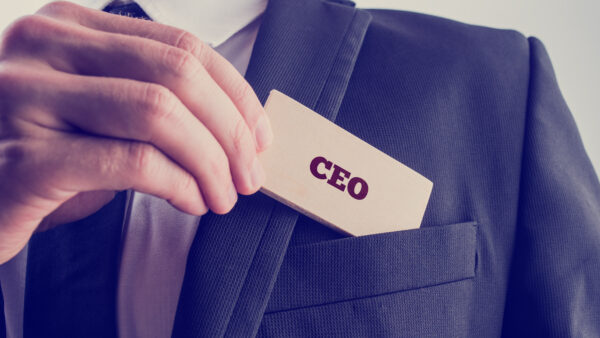 Being a contractor can be a pretty lucrative source of income. If you're working freelance, you most likely get to work at your own pace, choose which projects to work on, and go on leave when you need or want to. It's a dream job for many, especially if the goal is to be your own boss. But if this is indeed your professional goal, why not go all the way and make the move from contractor to CEO?
Having the CEO title can elevate your contractor position in more ways than one. You get to own the business, build a team of your own, and manage the firm from the four corners of your executive office. However, before you get to the glamorous part, you first need to figure out how to make the move efficiently. (1)
Adopting the CEO mindset
If you are ready to take the leap into becoming the CEO of your own business, you'll need confidence in your own ability and a highly focused strategy.
To give you a head start, here are some contractor business tips to help you along the way:
Invest in the right digital tools
Nowadays, few businesses can thrive without the help of digital tools and platforms. If you're in the roofing industry, or any field service sector for that matter, software like the one offered by Jobber can streamline your internal workflows and processes. Your productivity on other tasks can be increased, as well as the quality of your overall output. If you're considering making the move to setting up your own business, you would be well advised to invest in the right technology that can make this easier for you. (2)
No matter what contractor industry you may be in, you'll be able to find bespoke resources designed specifically for your business niche. (2)
Start building a great team
A company needs its own set of employees that'll help you complete jobs, market the business, take care of recruitment, and much more. As you make the transition from being a contractor to CEO, start scouting for your team as early as you can. Remember that you'll need to hire not just other contractors but also professionals that'll be able to take care of different specialisms in your company, including human resources, accounting, customer relations, and marketing. (1)(3)
Be thorough when recruiting new members of your team, as you want your employees to represent your business. For that reason, they should be highly skilled and experienced enough for the position they're applying for.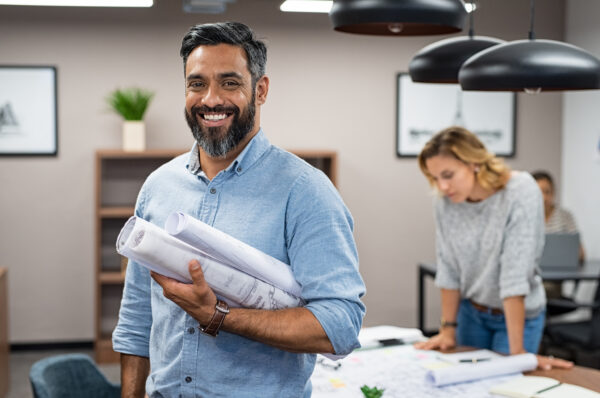 Be consistent with your marketing efforts
Marketing your services will be very different now that you'll be embarking on a new journey as an entrepreneur. While word of mouth still proves to be effective on so many levels, there's no harm in strategizing your marketing efforts so you can reach a wider audience. You can tap into the power of digital marketing, specifically social media, SEO, and content marketing. To create better awareness, and ensure your company's mission and vision align with your ads and campaigns. (1)
Keep on improving yourself
Now that you're about to become a CEO, it'll take more than your contractor expertise to keep your company afloat, let alone to make it profitable and a success. It would be highly beneficial on your end if you could invest in education, training, and upskilling to equip yourself with the right skills and business acumen.
If acquiring a college degree seems too daunting for you, you can consider short online courses that major in business and management. That way, you can continue learning and improving yourself, allowing you to gain the right mindset and sharpness that a CEO should possess in the long run. (4)
Widen your social and business circle
As a contractor, you know that connections and networking can go a long way in getting new leads and clients. The same goes when you're already the head of a company. You'll be rubbing elbows with other businesspeople, and you should take every opportunity you can get to build a strong network. (5)
Fortunately, there are several networking events for entrepreneurs you can attend. City council meetings, industry events and seminars, luncheon or breakfast meetings, trade shows, as well as fundraisers are some of the things you can participate in. These will inevitably lead you to get more connections that might help your business grow. (3)(5)
Final words
Making the move from contractor to CEO is no easy feat. Don't let the challenge discourage you, though, because, as they say, fortune favors the bold. The decision to start your own company could be a brilliant one that may lead to more stability, professional growth, and financial freedom. Hopefully, the above-mentioned tips can help you stay in the right lane.
References