North Korea Unresponsive to Biden's Administration Outreach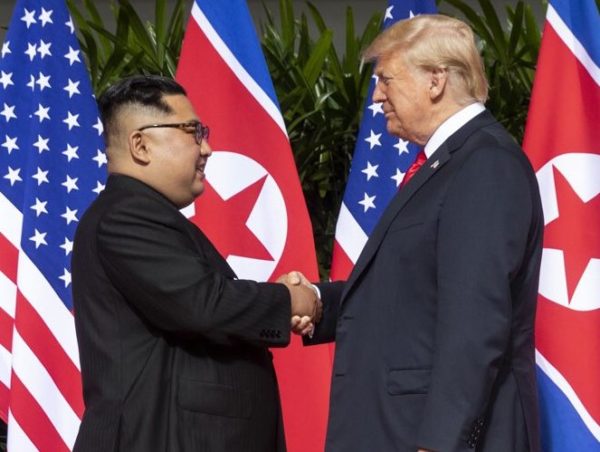 The Biden administration says it has been trying to contact the North Korean government since February but has yet to receive a response.
The White House had tried to reach Pyongyang in several different ways to prevent tensions escalating, officials said.
The US and North Korea remain at loggerheads over North Korea's nuclear and ballistic missile programs.
Three meetings between President Joe Biden's predecessor and North Korea's Kim Jong-un achieved little.
The talks failed to persuade North Korea to give up nuclear weapons – a key demand of the US and other Western powers.
North Korean state media has yet to acknowledge that Joe Biden is now the American president.
US attempts to communicate with North Korea have included the "New York Channel" – through the North Korean mission at the United Nations.
A US official told Reuters there had been "multiple attempts" to engage with North Korea, but no meaningful contact for more than 12 months, which includes much of Donald Trump's final year as president.
President Biden has already announced a policy review on North Korea, which is expected to be unveiled in April.
He has called Kim Jong-un a thug and stressed the need for North Korean nuclear disarmament before heavy US and UN economic sanctions can be eased.
Kim Jong-un has continued to emphasize North Korea's military capability, claiming the development of more accurate long-range missiles, super large warheads, spy satellites and a nuclear-powered submarine.
At the same time the North Korean leader has called on the US to ditch its "hostile policies".
North Korea's nuclear ambitions are expected to feature prominently during this week's visit to Japan and South Korea by Secretary of State Anthony Blinken and Defense Secretary Lloyd Austin.
Relations between the US and North Korea plummeted in 2017 when North Korea tested long-range missiles capable of hitting American cities.
Tensions eased as President Trump bet on developing a personal rapport with Kim Jong-un.
However, the much-trumpeted meetings, including summits in Singapore and Vietnam, failed to overcome differences over nuclear disarmament and sanctions. The US rebuffed North Korean demands for the lifting of sanctions in return for only a partial reduction in nuclear capabilities.
North Korea is currently more cut off from the outside world than ever before. Its borders have been closed for over a year to prevent the spread of Covid-19.
Trade with North Korea's main ally China has dwindled by more than 90% in the last few months.