House Prices in Portugal Continued to Rise in 2020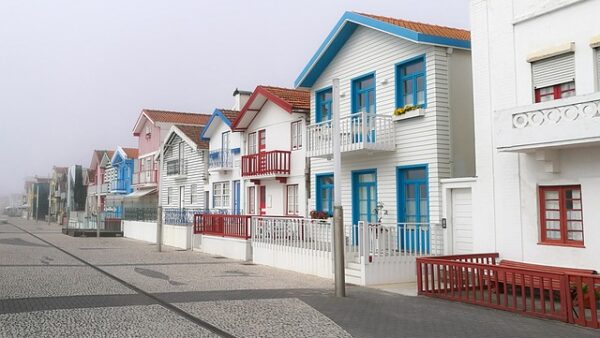 Despite expectations that, as a result of the Covid pandemic, Portuguese house prices would fall during 2020, there has been an average 1.1% increase across the country. In January 2020, the average house price in Portugal stood at 344,417 euros by December that price had risen to 348,223 euros. There has, however, been considerable regional variation in the sale price of property: Portalegre and Guada saw falls of 16.9% and 14% respectively, whilst Evora and Beja saw property prices rise by 16.9% and 7.7%.
Across Europe there has been a trend pandemic trend for increased sales outside of urban areas and in particular a move away from property purchases in capital cities. This trend does not seem to have made an impact on property prices in Portugal's capital, Lisbon, where average prices increased from 551,607 euros in December 2019 to 557,595 euros in December 2020. Lisbon has experienced a property boom in recent years but 2019 saw a slowdown in the number properties being bought by foreigners. Estate agents report that purchasers have been choosing cheaper properties but also that there has been an increase in enquiries and clients from America.
One of the key factors driving Portugal's property boom in recent years has been the 'Golden Visa' scheme, by which foreign purchasers of property valued in excess of 350,000 euros are entitled to residency rights and unhindered travel within the Schengen territories. The scheduled ending of this scheme in Lisbon, Porto and the Algarve may well create a last-minute surge of foreign purchases before the deadline.
The Portuguese government was widely commended for its handling of the first wave of the Coronavirus pandemic and the comparative low impact of the virus during most of 2020 may well have helped sustain the country's buoyant property market. Unfortunately, the second and third waves of the virus which hit the country at the end of 2020 and the start of 2021 have proved much more serious and currently, Portugal is in a state of emergency until at least March 11th.
The Portuguese economy, so dependent on tourism, has been devastated by the pandemic. During the first nine months of 2020, the overall turnover in terms of taxable income, declined by 14.8%. Over 37,000 businesses in the hospitality sector face bankruptcy. The extent to which this catastrophic economic situation will impact on property prices which largely depend on whether Portugal is able to quash the virus in time for the resumption of a tourist summer season in 2021.
Even without the incentive of a 'Golden Visa' Portugal remains a very attractive location for foreign property purchasers. Year-round sunshine, some of the best beaches in Europe, outstanding cuisine, a rich cultural and architectural heritage, one of the lowest costs of living in Europe and an impressively low crime rate are all powerful incentives for foreign investors. The coming year is undoubtedly going to be one of extreme challenge, but it seems likely that demand for Portuguese real estate will continue to increase.