Plastic Surgeons Report a 60% Increase in Business During COVID-19
You would expect certain businesses to thrive during a pandemic lockdown. Things like Dropbox and Zoom are more useful and more used than ever. Food delivery services are thriving as well.
It is somewhat unexpected that the plastic surgery industry would experience a mini-boom, but plastic surgeons are reporting an increase of about 60% in business.
There were over 18.1 million cosmetic procedures performed in 2019, with 1.8 million cosmetic surgical procedures and 16.3 million cosmetic minimally-invasive procedures. Neither of these numbers was a significant increase from 2018's stats. However, we're poised to see a notable spike when 2020's numbers are released.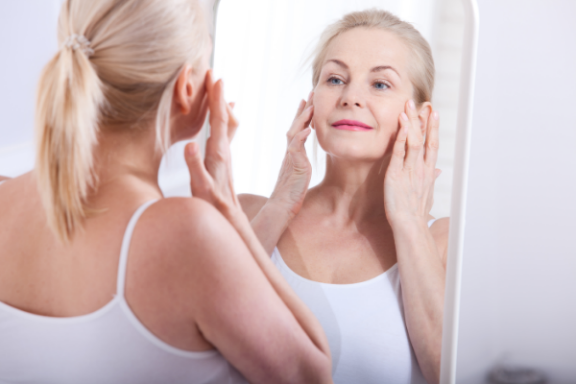 The Zoom Boom
One of the leading factors in this new wave of plastic surgery is the emergence of daily video calls. Millions of people are logging into Zoom every day. Many spend a lot of that time looking at their own faces and wondering if they need a cheek lift or a hair transplant.
People are also wondering if they need a liposuction procedure, as they start to see double chins emerge on Zoom calls, and they deal with the so-called Quarantine 15.
At the same time, people with longstanding insecurities about some part of their appearance are now being forced to face it from new and unflattering angles during video chats. They're now armed with enough impetus to get the rhinoplasty procedure they have always wanted.
A Shift in Attitudes
An eye-opening survey by The American Society of Plastic Surgeons revealed that a startling number of people are now thinking about getting plastic surgery. Roughly 49% of respondents said that they are currently open to getting their first procedure.
This is particularly surprising when you consider that a similar survey in 2014 revealed that only 17% of respondents were open to getting their first procedure, while 49% were firmly against the idea.
An Unexpected Opportunity
The COVID-19 crisis has also created a business landscape where an estimated 42% of the entire American workforce is now working from home on a full-time basis.
This actually creates the perfect opportunity for people to discreetly recover from surgery while working from home, without having to use vacation days.
It's now possible for people to get a procedure on a Friday, take the weekend to recover, and then be back to work at 9 am on Monday without anyone knowing that they had surgery.
Cancelled Plans and Vacations
Almost half of all Americans had to cancel travel plans over the summer of 2020, with countless more also having to cancel winter/ spring vacations and destination weddings.
While most of these people are incredibly disappointed, many have decided to put their travel money towards a plastic surgery they have always wanted. They now have the means and the opportunity to finally treat themselves.
The most common plastic surgery in 2019 was the breast augmentation procedure and it has held the #1 position for several years in a row. However, experts are saying it's entirely possible that the Zoom boom leads to the boob job being dethroned from the top spot by a facial procedure.