Covid-19: Germany to Impose New Lockdown in November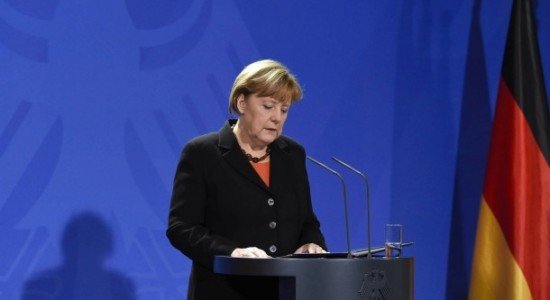 Germany will impose a new lockdown in November, but schools and shops will stay open, Chancellor Angela Merkel has announced.
She also called for a "major national effort" to fight coronavirus.
Social contacts will be limited to two households, and bars, catering and leisure facilities will shut.
France is also expected to announce new lockdown measures in the coming hours.
Covid daily deaths have risen above 500 there and officials say everything must be done so it "does not overwhelm us".
EU special adviser Prof. Peter Piot has warned that some 1,000 Europeans are now dying every day from the virus.
Night curfews are in force in several countries, including for 46 million people in France. However, one minister has complained that they have failed to halt social interactions.
"[The curfew] has simply shifted them – instead of getting together at 21:00, people meet up at six," the unnamed minister was quoted as saying.
The German government is keen to enable families and friends to meet at Christmas, but daily infections have soared to a new high of 14,964, with 85 more deaths reported in the latest 24-hour period.
A broad but limited German lockdown will now start on Monday, November 2, under terms agreed during a video conference involving Chancellor Merkel and the 16 state premiers:
Schools and kindergartens will remain open
Social contacts will be limited to two households with a maximum of 10 people and tourism will be halted
Bars will close and restaurants will be limited to takeaways
Tattoo and massage parlors will shut
Smaller companies badly hit by the lockdown will be reimbursed with up to 75% of their November 2019 takings
Chancellor Merkel and the state premiers are expected to reconvene on November 11 to reassess the situation
"We have to act now," she explained, to avoid a national emergency.
In France, the defense council and cabinet were deciding the extent of the planned four-week lockdown on October 28, but reports suggest schools will stay open and online study will be encouraged for older children and universities.
The changes could kick in from October 30.
France recorded 523 deaths on October 27, including 235 in residential homes, and the hospital federation has appealed for as broad a lockdown as possible.