How To Find The Right Personal Injury Representation To Fit Your Case Needs
Amazing tips and strategies for finding the right personal injury representation to fight for you. How to find the right lawyer to fit your case needs.
People can underestimate how jarring a personal injury can be.
Some people have money troubles because of missing work, or they may not be able to work again. Others have to deal with the psychological trauma of going through a serious accident.
You can't turn back time and prevent the injury from ever happening, but you can find personal injury representation that can help you get the restitution you deserve.
If you're new to the legal world, finding legal help can seem like a daunting task. We're going to give you a quick rundown on three things you'll need to do if you want to find the right lawyer for your needs.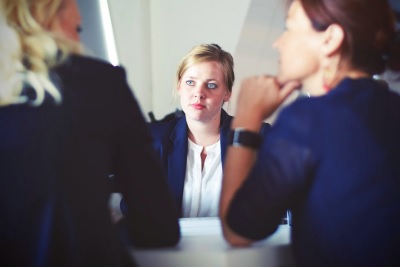 1. Think About Specialities
When you do a quick Google search for a personal injury attorney, you're going to see a variety of results pop up.
The truth is that personal injury law is an umbrella term for different kinds of lawyers that focus on a specific kind of personal injury. You should be able to find one that has unique experience dealing with your kind of injury.
There are personal injury lawyers that deal with people that have been in automotive accidents or workplace injuries. You can even find lawyers that handle very specific kinds of injuries like slip and falls and burns.
Don't settle for the first attorney you see. If you find one with specific expertise in your situation, you could have a better case outcome.
2. Ask Important Questions First
You probably have a lot of questions surrounding your case, but you shouldn't ask your lawyer every single one of them during your first consultation visit.
If you come prepared with too many questions, you could end up forgetting to ask the ones that matter the most. When you're talking to a lawyer about your case for the first time, make sure these questions are at the top of your list:
Will you personally be working on my case, or will a different lawyer in your practice handle it?
Will I need to pay you upfront, or do you work on a contingency basis?
What's your experience with this particular kind of case?
How long do you think my case will take?
3. Carefully Read Reviews
You can find a lot of reviews for lawyers on specialty law sites or regular review sites like Yelp. It's important to pay attention to what people are saying and to make sure that you're focusing on the right things.
Don't take much stock into whether or not people are saying the lawyer won their case. Everyone's case is different, so a positive outcome on one case doesn't automatically mean you'll have one too.
Pay attention to what people are saying about their experience. See if they felt like their case was given the right amount of attention and if they felt comfortable working with the lawyer and their legal team.
Next Steps After Finding Personal Injury Representation
Now that you've found the right personal injury representation, it's time to think about other aspects of your post-injury life.
Have you thought about when you'll go back to work? Do you know how to find the right physical therapist to help get you back on your feet? Is your family handling your injury the right way?
We have a lot of helpful content on our website. Be sure to browse our topics so you can find answers to your most important questions.