Singapore Retains Its Position As Most Lavish Place for Expats to Live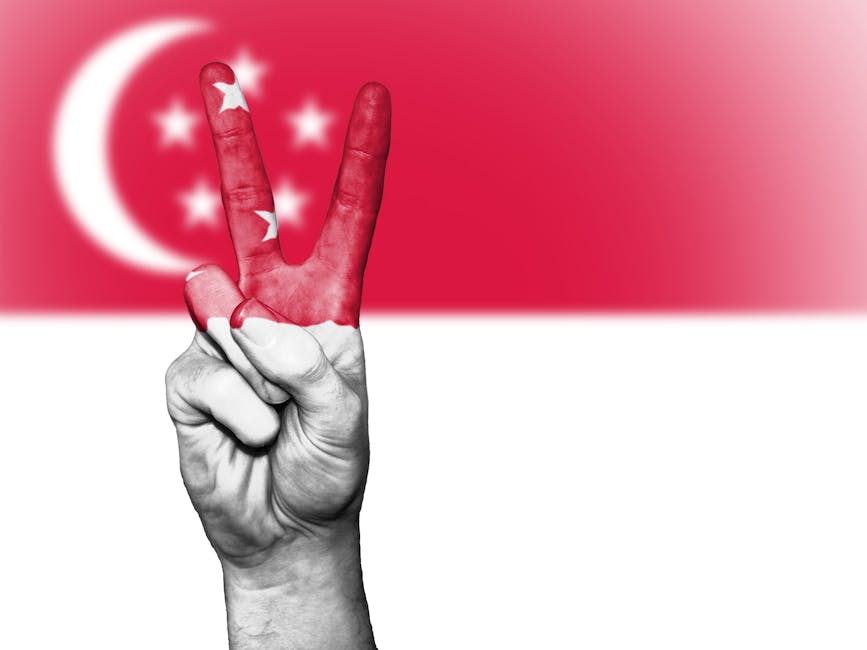 When people talk about expats, images of the retired often spring to mind. But there are plenty of reasons why people may move to another country at any point during your life. Embarking on a journey to another country can be extremely daunting, especially if you're used to having lived in your country of birth for the majority of your life. You can move to almost anywhere you please and the place that you are used to or have been raised in may not be the location that your personality is best suited to. So, always bear in mind that the world is your oyster. There are 195 unique countries out there, each with their own pros and cons. But there are certain countries that retain popularity for expats year after year. Belgium, Malaysia, Japan, Australia, New Zealand, Canada and Hong Kong all prove amiable choices for various reasons. But for now, let's focus on Singapore. After all, this area's benefits are reflected in the soaring prices for expats. According to the Economic Intelligence Unit's (EIU) latest league tables, Singapore has retained its position as the most expensive city in the world for expatriates for the fourth year in a row. Here are a few reasons why this investment is entirely worth it!
Accommodation
Singapore is densely populated, so most accommodation is relatively small and majoritively takes the form of high-rise apartments or condos. So, if you are looking for a large family home with a garden, the inner city probably isn't the place for you. However, you will have more luck in the suburbs. If you're happy living in a smaller space and frequenting the numerous green spaces that the city has to offer rather than confining yourself to a private backyard, then you could easily fit right into the inner city. There is plenty of housing available, as tower blocks and other highrise developments spring up around the entire city. If you want a privately owned property, you will be able to find one. These increasingly have access to pools, gyms and function rooms on site. Rent is typically high, as land is high demand, especially in the city centres or desirable neighbourhoods such as Orchard Road and Holland Village. However, you can lower the cost by making the most of an HDB (or government owned) property. For more information on hdb resale price, check out this page of Singapore property news.
Safety
High costs of living in this Singapore fall down to more than high demand on space alone. The island has surprisingly low crime rates, making it an extremely safe place to live. Though there aren't all that many police officers and police cars about, you can feel comfortable walking the streets. In the whole of 2016, there were just over 30,000 crimes committed by a population of more than five million and the majority of crime in the area remain commercial offences over the internet. Already low crime rates concerning violent or serious property offences, housebreaking, theft, and unlicensed money lending harassment have decreased, and risks of terrorism are some of lowest in the world. One area of safety to watch out for is road safety, as pedestrians and cyclists do not have right of way on the roads. You should also use dedicated crossings to make your way from one side of the road to another. Bear in mind that cyclists may use the pavement and as pavements are often narrow (for the sake of sparing space), you should be extra wary when walking. However, Singapore are trialling new safety measures, such as flashing pavements at crossing spaces.
Health Care
Healthcare in Singapore is astounding. It ranks sixth in the World Health Organisation's ranking of health care systems! It largely falls under the jurisdiction of Singapore Government's Ministry of Health, which places strict rules on compulsory savings, subsidies and price controls in order to ensure that it is accessible and affordable. Sadly, there is no free healthcare system, so you will have to pay for treatment, however, this is mainly to reduce overuse of the healthcare system rather than being instated purely as a means of profit. If you have the means available to you, you can make use of the completely private sector in Singapore, which will reduce waiting times for surgery and other procedures dramatically. All in all, any healthcare experience that you may have in Singapore is more likely than not to be positive.
Transport
As aforementioned, you should be wary when cycling or walking in Singapore. However, the road networks and public transport systems are extremely well developed. Public transport is surprisingly cheap, and new links are being regularly built. Taking taxi cabs is also an affordable option. If you plan on driving, you are looking at spending more cash. There are heavy customs fees, high taxes and insurance generally cost a lot. To add to this, there are high parking fees and toll charges. However, with the brilliant public transport available, this isn't absolutely necessary and could just be seen as an optional extra.
Things to Do
There's a multitude of things to do year round in Singapore, so whatever your tastes or interests, there will be something to please you. If you're into art, the state has a national art week in January, consisting of over one hundred individual and distinct events including art fairs, gallery openings, art walks, and interactive exhibits. Specialist talks inform you of Singapore's art history as well as the direction that local art is taking in the present day. Other cultural days out can see you immerse yourself in nature. Singapore's Botanic Gardens are a UNESCO world heritage site and rightfully so: over 60,000 plant species make it a paradise for anyone in touch with nature and the natural world. The orchid gardens are beautiful beyond belief and there are rubber seedlings that have come on leaps and bounds since their transportation to Singapore from London's Kew Gardens. Occasionally free concerts are held in the park too! If music is more your thing, you may want to check out ZoukOut, one of Asia's largest music festivals. This expansive outdoor beach party draws DJs and music fans from around the world and is commonly referred to as Singapore's biggest party. Techno, trance and hip-hop combine to put together one of the most exciting weekends you could wish to be a part of. For partygoers, the city's nightlife is amongst the best. Zouk (the club which inspired the name of ZoukOut festival) is Singapore's central nightclub and revellers can't seem to get enough of it. If you prefer alternative sounds, head over to hipster bar Blu Jaz Cafe in the Kampong Glam Area. Upstairs you can find hip-hop, jungle and unique events. More casual drinkers who want a tasty beverage in a more laid back atmosphere have a whole host of options too. Bespoke cocktail bars are springing up around the city. Some require reservations, while others are more relaxed, allowing you to walk right in, so always call up before heading out to reduce chances of disappointment or being turned away.
Holidays
There are numerous festivities throughout the year in Singapore. Chinese New Year is one of the biggest and falls early in the year, between January and February (as it runs on a lunar cycle). Many individuals celebrate by meeting up with family and friends for steamboat dinners and offering loved ones ang boa (red pockets containing money). There is also an annual celebration called River Hongboa, which is an exciting festival held on the floating platform at Marina Bay. The Chingay Parade, filled with stilt walkers and other costumed performers is also one to watch out for. Later in the year in September, the mid-Autumn festival sees people gather together to celebrate the harvest by carrying lanterns and eating traditional mooncakes. If you're a big fan of Christmas, don't fret. The event is just as big in Singapore as any other celebration. While there's no chance of real snow and reindeers are highly unlikely, but you will definitely be able to get plenty of gingerbread, mulled wine and other festive treats at the city's Christmas Wonderland. This beautiful array of over 20,000 lights is set up near the world renowned Garden by the Bay draws in around 1.6 million people visiting the event each and every year. An astounding ice palace is home to a rink and has a snow playground too! So the region's warm and humid weather won't stop you from getting your dose of frosty fun. These are just a few of the varied holidays and festivities. Singapore is extremely multicultural, so there are many more celebrations to be experienced!
As you can see, Singapore has so many benefits. It's not surprising that so many people place it top of their list of places to live. Its rich culture, history and constantly expanding and improving structure see it becoming highly desirable. So if you're considering a move, start looking sooner rather than later.