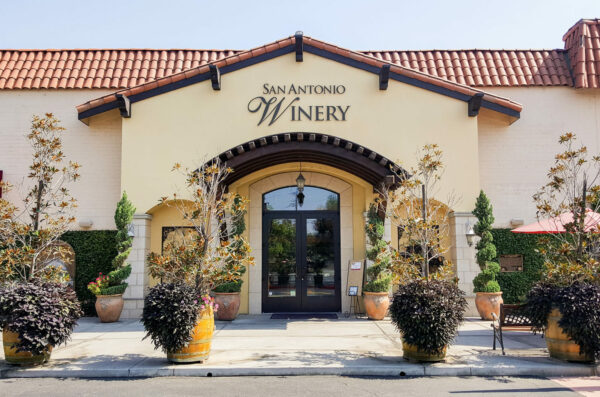 Identifying a brand is what marketing is all about. For a business to be successful, it needs to voice its brand so that others hear it and then can relate to it. Fine wine gets recognition. You can find fine wine at the San Antonio Winery, which is a Los Angeles Winery. 
The voice also needs to be the strongest heard in order for the brand to make an impact on the consumer. We can see several examples today that show the brand making an impact by words or symbols such as Nike and McDonalds; McDonald's has its arches and Nike has its "Just Do It" slogan. With that, several ways exist that can make a brand popular and where the consumer will always remember.
Below, we have four of the most popular brands and the reasons why they have become so popular.
1. Apple
Apple has surely become an addictive brand and it can go without saying why. Right from the start, Steve Jobs was able to introduce a technology that is all-inclusive to itself. You may find it hard to believe if one person never had an iPhone or let alone heard of what it was. Plus, when a new iPhone is released, there seems to be a frenzy that erupts among consumers concerning being able to obtain one as soon as possible. By easily astonishing the consumer with their latest version, the consumer feels an overwhelming need for it as soon as an announcement has been made. If this was not accomplished, then the consumer would end up having a product that is obsolete.
2. Spotify
As the leading streaming music provider, Spotify is able to quickly hook its listeners to the brand in an ingenious way. By being driven by its users, the music can be customized by the user's taste in music and other preferences. It is considered a tool for entertainment as well as an experience socially through sharing among users. Having content that is created by the user is what makes the success of the Spotify brand possible. The popularity of Spotify grew in 2016 when a campaign was set in motion that displayed weird user-created playlists. By having users feel like their music is seen by many, they will likely stick around for more of what the brand offers.
3. Barefoot
The Barefoot wine brand has been the best brand of wine for a while now and it does not seem to be changing any time soon. The brand's revenue easily reaches over millions with more than 20 million cases sold yearly. This amount alone makes them the best selling. The red wines are sweet but not overly sweet and the whites go beyond invigorating.

The Barefoot brand focuses its efforts on fun and being able to share time with others. They center on people coming together through the great wine so that new people can also become familiar with the wines. This makes the wines friendly, enjoyable, and delicious.

The Barefoot brand provides a variety of wines including Spritzer, Pink, White, Bubbly, and Red. The flavors for the reds, whites, and spritzer include Red Cherry, Crisp, Berry, Refreshing, Citrus, Rich Red Blend, Sweet Red, Red Moscato, Sangria, Merlot, Pinot Noir, Cabernet Sauvignon, Malbec, Chardonnay, Riesling, Sauvignon Blanc, and Pinot Grigio.
4. Airbnb
You may have thought it was crazy to stay in a home that was somebody else's. However, with Airbnb, the brand is able to make the tenant feel at ease as they enjoy another owner's cabin in the mountains. With traveling itself being already pretty addictive to many, it only makes sense to add a safe, cozy home to the list of destinations one can reach for a good night's sleep, without paying more than what it is worth for each night. Not only that, but you enjoy open communication with the owner so there will never be any surprises. This is especially good if you plan to travel internationally. Airbnb locations can be found in over 190 nations which makes it an option worth checking into.