If you were offered a COVID-19 vaccine, would you take it? Research paints a mixed picture. In one poll mentioned by The Drum, 28% of 18- to 34-year-old respondents in the UK said they would reject a vaccine if offered one. However, marketers can play a major part in encouraging vaccine uptake.
Ultimately, the success of vaccines in helping to bring the COVID-19 pandemic to a close will depend on how many people take them. Here is how pharmaceutical companies, medical providers and healthcare agencies could persuade members of the general public to do exactly that.
Vaccine hesitancy: a challenge predating the COVID-19 pandemic
You don't have to look far beyond the COVID-19 picture to see examples of skepticism about vaccines in general. Such reticence has, in some instances, led an array of vaccine-preventable diseases, like measles, to re-emerge.
In 2019, long before the current pandemic erupted, the World Health Organization ranked vaccine hesitancy among the ten leading threats to global health.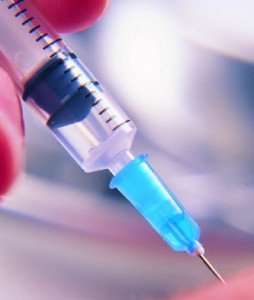 It's unsurprising, then, that Glen Halliwell, business unit director at Publicis healthcare agency Langland, believes that government and health services must engage in "broad education" about the COVID-19 vaccine – including "what it is for, what it will protect you against, how to get it and how many injections are required to be protected."
He added: "Critical here is ensuring we reach the members of the community where English is not their first language, or where cultural or religious concerns regarding vaccine ingredients may lead to some hesitation."
What threshold do we need to reach to achieve herd immunity?
Lee Fraser, who has served as Digitas Health's chief medical officer since 2014, insists: "In order for vaccines to be successful in ending the pandemic, we will need to get vaccination rates into the mid-70% range at a minimum."
However, he warned: "In a climate where we have seen a decline in the public's belief in science and erosion of fact in favor of social and public opinion, studies suggest only 60% of people are currently willing to get a vaccine."
Which marketing strategies could help – and which probably wouldn't?
While some individual vaccines have been given their own branding by marketers, WPP Health Practice's international chief executive officer Claire Gillis says: "I actually think that the important brand is the corporate brand. Go to the doctor and ask for the 'Pfizer vaccine'."
Meanwhile, though the UK government's reported attempt to apply patriotic livery to each AstraZeneca vaccine kit would unlikely have been of much use, the UK's National Health Service has, more encouragingly, decided to partner with influencers to promote vaccine adoption.