For sweltering summers, linen is the perfect hot-weather fabric. For centuries, men throughout time have worn linen material to keep cool and stay cool, no matter the temperature. You might be wondering, how can linen regulate heat so well? It's all down to the plant its made from! Linen is a natural fibre derived from the stalk of a flax plant. Flax plants make textiles with brilliant moisture absorbency and breathability, having a lower thread count than cotton. Coming from this abundant organic material, linen garments are made to be worn in the natural world – sun and all.
With this in mind, for the modern man, linen should already be a staple of your everyday wardrobe! If you want to know more about linen and, most importantly, how to wear it fashionably, do read on.
The best qualities of linen
We have previously mentioned that linen has impressive moisture absorbency and breathability, but these qualities are only the tip of the linen iceberg! Linen is also hypoallergenic, meaning sweat won't break it down over time. The lower elasticity of linen makes wicking away moisture easy but also increases the strength and longevity of the material. Really, the best thing about linen is that – the more you wear it – the more comfortable it gets! Calling back to the brilliance of the flax plant, flax fibres are extremely resistant to the usual wear and tear of clothing; even pretty rough abrasion and folding can be tolerated.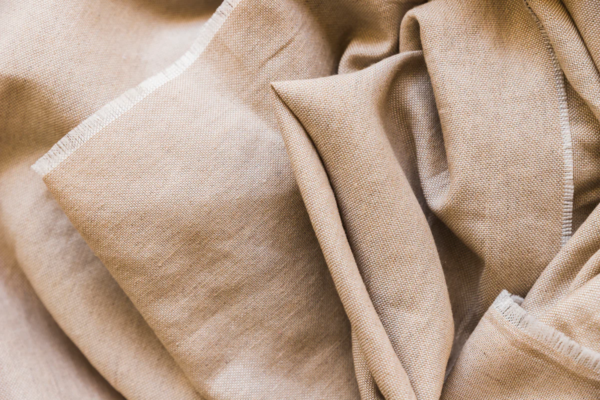 How to wear linen
Suits
Every man should own a good suit or two – one for hot weather and one for cold, at least. Linen suits are the only option for a warm summer. Tan linen suits are an option we would particularly recommend, as their neutral tone can complement a range of environments; belonging as much to a casual dinner party as a corporate office or wedding venue.
If you're unsure about where to buy your linen suit from, we advise you take a look at T.M Lewin; certified suit specialists whose linen suits combine the best of comfort and style to create a true wardrobe fixture.
Shirts
If a linen suit would be out of place in your current wardrobe, consider investing in a simple linen shirt. Linen shirts are attractive and easily tailored to fit your unique form. We suggest layering a linen shirt over a T-Shirt and shorts to elevate what would otherwise be an excessively casual look!
Trousers
Picking trousers that can keep you comfortable in boiling temperatures is no easy feat. Trousers are either too tight, too warm or too scruffy looking for the summer! Fortunately, linen trousers are here to save the day. Even in dark shades of brown, navy and black – a colour palette that tends to absorb warmth rather than reflect it – linen is a material that won't overheat. Linen trousers, thanks to their stellar moisture absorbency, also won't loose their crisp shape over time.
You don't have to worry about wearing your trousers down, and you don't have to worry about finding smart clothes to match! Linen trousers can be worn casually or smartly; attractive regardless of whether you wear a sweatshirt or button-down.