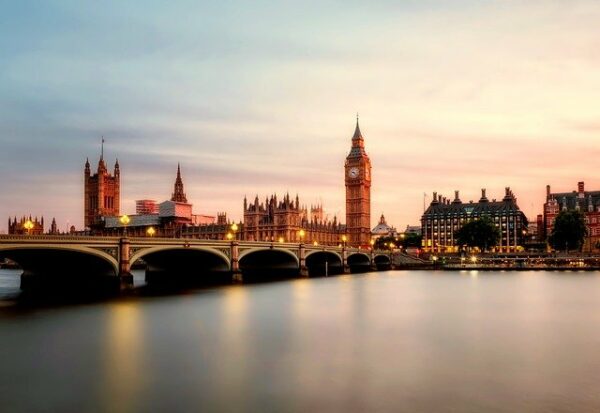 Coronavirus cases are now rising fast again in the UK, driven by a mutated variant of the virus thought to be much more easily transmissible than other strains.
A further 33,364 confirmed cases have been announced by the government on December 21.
Dozens of countries have introduced UK travel restrictions following the identification of a new strain of coronavirus.
The week-long ban on travel to or from the UK begins on December 23 and applies to all travelers coming from the UK or who have been in the country over the past 10 days.
Some exceptions do apply, however, with Pakistani nationals in the UK on visitor or temporary visas permitted to return if they provide a negative test 72 hours before travel, undergo another test upon arrival and quarantine at home for seven days afterwards.
EU officials are discussing a joint response to the new, more infectious Covid-19 variant in the UK.
Canada and India joined European states in blocking flights from the UK while Europe-bound train services via the Channel Tunnel have been halted.
The new Covid strain is said to be up to 70% more transmissible, but there is no evidence that it is more deadly.
There is also no proof to suggest that it reacts differently to vaccines.
Two meetings were taking place in Brussels on December 21 – one involving health ministers and another with the EU's crisis response team. But no decision is expected until December 22, when EU ambassadors meet.
Countries that have introduced UK travel restrictions include:
Europe: France, Germany, Italy, Denmark, the Netherlands, Ireland, Austria, Spain, Portugal, Sweden, Belgium, Bulgaria, Switzerland, Croatia, Finland, Romania, the Czech Republic, Latvia, Estonia, Lithuania, Russia, Luxembourg, Malta
North America: Canada
Latin America: Argentina, El Salvador, Chile, Colombia, Peru, Ecuador
Middle East: Turkey, Israel, Iran, Kuwait, Jordan. Saudi Arabia has also suspended all international flights for a week. Oman has closed all of its land, air and sea borders for a week
Africa: Morocco, Sudan
Asia: India, Pakistan, Hong Kong