David DePape, the man who attacked Paul Pelosi, the husband of former House Speaker Nancy Pelosi, has been found guilty by a jury in San Francisco.
The assailant was convicted of assault and attempted kidnapping of a federal official.
The attack left Paul Pelosi, 83, in hospital for six days with a fractured skull and other injuries.
David DePape, who tearfully apologised for the attack in his testimony, now faces up to 50 years in prison.
He was convicted on November 16 after a week-long trial at the Phillip Burton Federal Courthouse in downtown San Francisco.
Video evidence shows the attacker, a Canadian citizen who has lived in the US for 20 years, breaking into the Pelosi home in San Francisco with a hammer on October 28 last year.
Once inside, he asked for Nancy Pelosi, who was not home at the time.
Officers responding to a 911 call from Paul Pelosi found both men gripping a hammer.
When asked to drop the weapon, DePape abruptly swung the hammer at Paul Pelosi before being subdued by officers.
The entire encounter was caught on body camera footage which was played in court.
One of the witnesses, an FBI special agent, testified that the footage showed the attacker striking Paul Pelosi three times.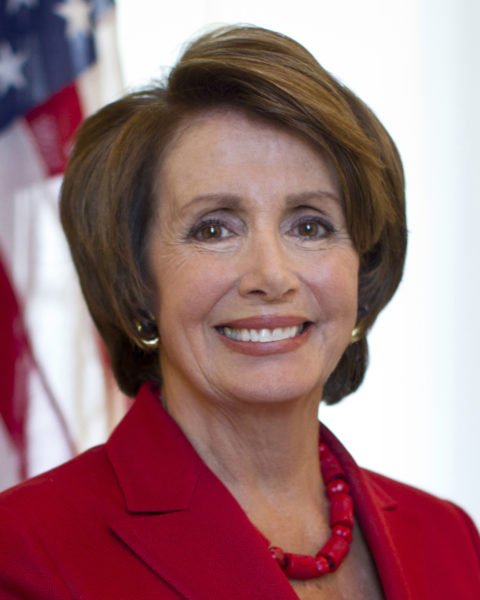 In his own testimony, Paul Pelosi told the court that during the attack, David DePape said his intention was to "take out" Nancy Pelosi, referring to her as "the leader of the pack".
In addition to a fractured skull, Paul Pelosi suffered injuries to his arm and hand.
David DePape's court-appointed lawyer Jodi Linker argued that, while her client did attack Paul Pelosi, he did so because he believed in right-wing conspiracy theories with "every ounce of his being".
Jodi Linker said DePape blamed what he saw as America's demise on corrupt elites using their status to spread lies, including facilitating the sexual abuse of children.
She argued that David DePape was motivated by these conspiracies instead of Nancy Pelosi's government position.
Prosecutors, however, argued that DePape was looking for Nancy Pelosi as part of a "plan of violence".
When he was arrested, he had zip ties and duct tape in his possession.
He also told investigators after the incident that he had a "target list" and planned to hold Nancy Pelosi captive and break "her kneecaps" if she did not reveal "the truth"
At the time of the attack, Nancy Pelosi was the Speaker of the House of Representatives and one of the most powerful politicians in the US.
David DePape now faces up to 20 years in prison for the attempted kidnapping charge, as well as an additional 30 years for assault on a federal official's family member.
He is also facing separate state charges stemming from the incident, including attempted murder, assault with a deadly weapon, and residential burglary.
He could face life in prison if convicted of the more serious state charges.
David DePape has pleaded not guilty.