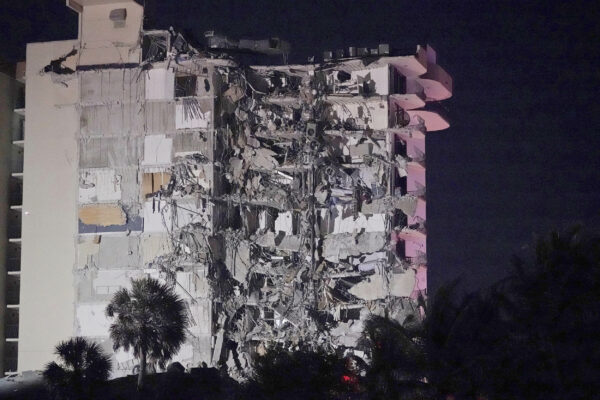 The science behind building construction has come a long way over the years, and today's buildings tend to be much stronger and sturdier than those that have come before. However, there are still stories of recently-built buildings collapsing unexpectedly, such as the Champlain Towers condo building in Surfside, Florida.
In the wake of that collapse, scientists and engineers have suggested that attitudes towards infrastructure and construction may need to evolve drastically in the years to come in order to prevent similar tragedies from occurring. But this is far from a new phenomenon. Throughout history, mankind has consistently sought to find ways to make buildings better and stronger.
Different methods and materials have been used throughout the ages to protect buildings and safeguard their inhabitants, but it's only recently, with the advent of modern technology, that big breakthroughs have started to be made. Thanks to these exciting advancements in engineering, the future looks bright for buildings worldwide. Here are some of the top technologies that can help to strengthen buildings and reduce the risk of collapse, earthquake damage, and other events.
Levitating Foundations
For many years, base isolation has been targeted by engineers as a key method to make buildings stronger. It's all about isolating the substructure of a building from the superstructure above. Recently, Japanese engineers have built on this idea to give us the "levitating foundation", in which the superstructure of the building is actually supported on a thin layer of air, effectively levitating above its base.
The concept is complex in theory, but relatively simple in action: the building's base is fitted with a powerful air compressor and a series of sensors. If the sensors detect seismic activity, the air compressor activates, forcing air between the building and its base, lifting the mass of the structure to isolate it from the forces in the ground.
Shock Absorbers
Many people are familiar with the idea of shock absorbers. We often associate them with automobiles, where they are used to absorb the energy of impacts in crashes and collisions, thereby reducing the risk of injury to the people inside the car. Well, shock absorbers can also be used in building construction too, designed to absorb energy from seismic waves. They're designed to essentially transform kinetic energy into heat energy, via a physical process known as damping.
Shock absorbers, or dampers, can be positioned on the different levels of multi-storey buildings, connected to cylinders filled with oil that can absorb the heat energy. If an earthquake or other seismic event occurs, the dampers push into the oil, transforming the energy of the quake into heat energy and thereby protecting the building.
Replaceable Fuses
Many people rely on fuses around the home in various devices and appliances. These little electrical components serve as a form of protection against electrical fires and overheating appliances; if the current in an electrical circuit gets too high, the fuse blows, breaking the flow of electricity to prevent any further damage or risk.
Well, scientists a Stanford University and the University of Illinois have been looking at ways in which fuses can actually be used to prevent buildings from falling down or getting damaged during earthquakes too. The fuses, made of steel, are positioned between the frames of the building or at the bases of columns of a specially designed, flexible structure. Then, if an earthquake occurs, the fuses are effectively able to absorb seismic energy, and even if they "blow", they can be replaced quite easily and cheaply.
Carbon Fiber Wraps
In many cases, these new technologies are designed to be incorporated in the construction of brand new buildings, but what if there was a way to protect older buildings from future damages by providing them with some kind of shield or reinforcement against seismic waves and other effects? Well, scientists believe they might have the answer in the form of carbon-fiber wrap.
This special kind of wrap, known as FRP or fiber-reinforced plastic wrap, is made with different types of carbon fibers and binding polymers like epoxy and vinyl ester. It's a very strong yet lightweight material that can be retrofitted around existing support columns of old buildings, giving them a new level of strength and durability.
Final Word
These are just some of the ways in which modern technologies are changing the game for construction engineering, helping to make current and future buildings safer, stronger, and more reliable than ever before, potentially saving lives and averting disasters in the process.