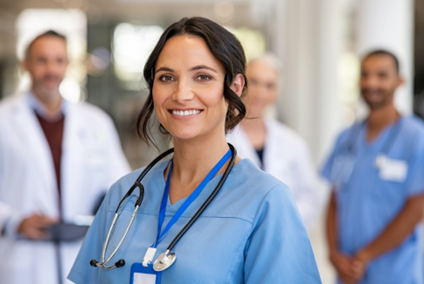 Choosing a career is one of the most important decisions you will make in your life. There are many factors to consider when making this decision, including your interests, values, and skills.
One of the most rewarding and fulfilling careers you can choose is nursing. It is a noble profession that is dedicated to helping others. It offers a great deal of satisfaction and a sense of purpose.
Although the nursing profession can be a challenging one, it is a very rewarding career choice. It is a profession that is in high demand and is projected to continue growing. Nurses work in a variety of settings and can specialize in a particular area of interest.
How can you get started in a nursing career?
The nursing profession is one of the most important and oldest professions in the world. Nurses play a vital role in the healthcare system by providing care and support to patients. They are also responsible for promoting health and preventing disease.
If you are considering a career in nursing, you should research the different nursing specialties to find the one that best fits your interests and skills. Then, you will need to complete a nursing program at an accredited school and obtain your nursing license.
Baylor's Distance ABSN program is one option that can help you complete your degree in a relatively short amount of time. The program is designed for non-nursing students who have already completed their bachelor's degree in a different field. It is fully accredited by the Commission on Collegiate Nursing Education (CCNE), and students are eligible to take the NCLEX-RN licensing exam upon completion of the program.
The benefits of pursuing a nursing career
There will always be a need for nurses in healthcare settings, as well as schools and nursing homes. Nurses can specialize in a particular area of nursing, such as geriatrics, acute care, or palliative care. In addition, nurses can enjoy a good work-life balance as they are able to choose from a variety of shifts. They can also progress in their careers and earn a good salary.
Here is a closer look at some of the main advantages of a nursing career.
It's a rewarding career path
Although some people are not prepared to enter the medical field, many others are excited about the challenge and opportunities that a career in nursing can offer. Nursing is a rewarding path because it allows individuals to make a difference in the lives of others. It also allows you to build strong relationships with patients and their families.
Nurses are vital members of any healthcare team. Their role is to provide support and assistance to patients and help them get well faster. Nursing professionals can have a positive impact on the lives of countless people through their dedication and compassion. They can also improve patients' healthcare outcomes.
Excellent salary, job security, and other benefits
Nurses are in high demand all over the world. According to the U.S. Bureau of Labor Statistics, the nursing field is expected to grow by 9% by 2030. Nursing opportunities are expected to remain strong as states continue to experience shortages. Healthcare facilities, hospitals, and institutions are always seeking qualified nurses. In fact, some will even pay experienced nurses large sign-on bonuses.
According to the BLS, a nurse's salary is around $80,000 per year. Some of the benefit packages nurses may be offered include:
Paid holidays and vacation
Paid sick time
Health and life insurance
Wellness programs
Tuition reimbursement
Paid family leave
Advancement opportunities
Reimbursement for certification fees
Retirement benefits
Childcare
Nurses can work in different specialties and advanced practice areas, such as home care, geriatrics, pediatrics or critical care. They may also advance their career by becoming nurse practitioners (NPs) or earning a Master's or doctoral degree to work in administrative roles or as healthcare educators.
Flexible working schedules
Working in the healthcare industry does not mean you are tied down to a 9-5 work schedule. Nurses can enjoy a great work-life balance as they have more flexibility when it comes to choosing their shifts. They can choose from a variety of shifts, including:
Long weekends
Evening shift
Night shift
Afternoon shift
Travel opportunities
Nurses can be based in one city, or they may work in different areas to provide care. They may have the opportunity to travel to different areas of the country and even abroad. Nurse travelers often have the chance to experience different cultures and different ways of life. They also gain new skills by working in other healthcare settings, such as hospitals and nursing homes.
Stimulating work environments
Nurses can choose to work in different settings and care for a variety of people. They may work in nursing homes, hospital wards, schools, government facilities and many other venues. Nursing is a demanding profession, but many nurses enjoy what they do every day.
Nursing professionals stand out from the crowd when it comes to providing emotional support for patients and their families. A patient may be dealing with a major illness or condition and undergoing extensive treatment. Because nurses are exposed to a variety of patients and situations on a daily basis, their jobs are never boring.
In some settings, nurses may work with people who have dementia or Alzheimer's disease. In other situations, nurses will work with people suffering from terminal illnesses. They may also be able to help those who are addicted to drugs and alcohol, or victims of domestic violence and sexual abuse.
You can change your specialty but not your career
Many nurses stay in the same area throughout their careers. Some nurses specialize in geriatrics, pediatrics, or critical care. Some take an advanced practice role as a nurse practitioner or nurse midwife.
You can also choose to move to different areas within the country or even internationally, which can provide a new set of challenges and opportunities. You may encounter different issues in other healthcare settings, such as cultural issues and lifestyle differences.
Ready to get started?
Nursing is a rewarding and fulfilling career path. Nurses play a key role in helping people get well from illnesses, injuries, or surgery. They have a positive impact on the lives of their patients and can make a difference in the healthcare environment as well.
If you are considering a career in nursing, the first step is enrolling in a good nursing school so you can receive hands-on training while earning your diploma or degree.