When it comes to special occasions, nothing says "I care" quite like a beautiful floral arrangement. Whether you're looking for something romantic, festive, or just simply cheerful, there are plenty of options available online to make your loved one feel special. But with so many diverse types of floral arrangements out there, how do you know which one is right for the occasion? This guide will help you choose the perfect flower arrangement for any event. We'll cover everything from color schemes and seasonality to tips on how to pick and send flowers online from FTD.com.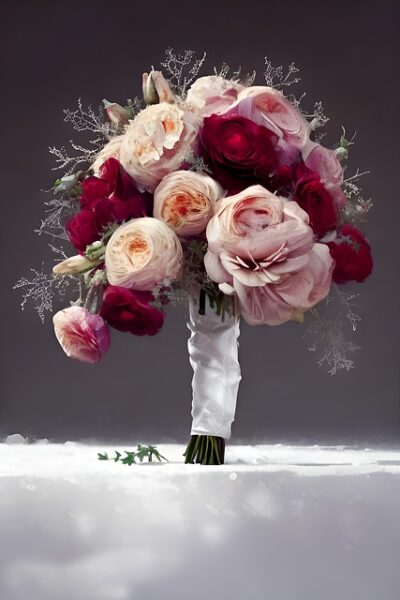 Image by Vogue0987 from Pixabay
Bouquets
One of the most popular types of floral arrangements, bouquets can come in various shapes and sizes, from small posies to large, elaborate arrangements. Some bouquets are designed to be handheld, while others come in a vase or basket for display. You can also find bouquets with a single type of flower, such as a dozen red roses. You can have them mixed with different flowers and greenery. Either of these bouquets makes great pieces that can be added to any room of the recipient's home.
Centerpieces
Centerpieces are specifically designed to be used as decoration for tables. They are typically larger than bouquets and often feature taller flowers such as lilies or orchids. The arrangement may be designed to sit low on the table or to be tall and dramatic, depending on the occasion and the setting. Make sure to choose the right centerpiece for the person you're sending it to. It's best to find one that matches their vibe, as they'll appreciate the time and thought that went into the gift.
Wreaths
These are circular arrangements that can be hung on doors, walls, or used as centerpieces. They are often made of evergreen foliage, which gives them a festive feel. They can also be made with other materials such as dried flowers, herbs, or ribbons. Wreaths are commonly associated with holidays, but they can also be used for other occasions such as weddings or funerals. Wreaths are a versatile gift that your decorating friend or relative will appreciate. It's a great statement piece that looks great in any setting.
Potted Plants
They are a great option for those looking for a longer-lasting gift and can easily be found online. Popular potted plants include succulents, which are low-maintenance and come in various shapes and sizes. These are great gifts to those who might want some plants but don't want the hassle of taking care of them. You can also invest in flowering plants such as orchids or hydrangeas. They can be enjoyed year-round and often add a touch of green to any room.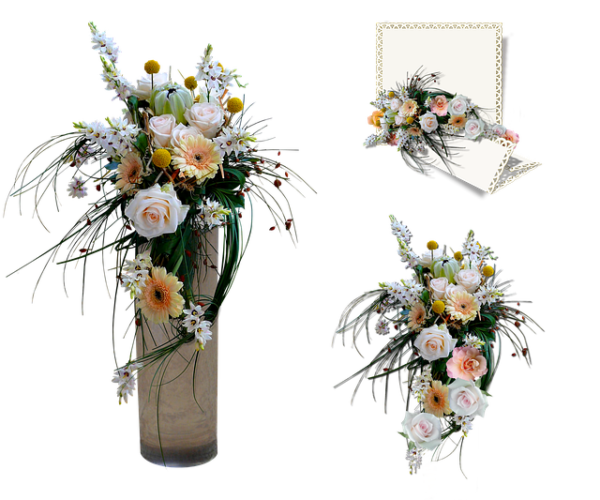 How To Choose the Right Flowers for Your Occasion
Here are some quick tips on how to make sure you pick the perfect bouquet when shopping online:
Seasonality: Certain flowers bloom at various times throughout the year, so it's important to consider this when selecting an arrangement. For example, tulips tend to bloom in spring while poinsettias are more popular during winter months. Make sure to research which flowers you are investing in and if they are in the right season.
Color Scheme: When planning an event, it's crucial to choose colors that match your overall color palette to set the right mood. For instance, pastel colors like pink and lavender are perfect for a romantic theme, while bright oranges and yellows work for bolder settings. Earth tones, such as brown and green, are better for more subdued events, while reds and whites are great for festive occasions. It's important to understand what each color means to not give anyone the wrong ideas.
Preferences: It's also important to consider the recipient's preferences when choosing an arrangement, since some may have their unique tastes when it comes to flowers. Consider asking them (or someone close) what type of flowers they like before making your purchase. You don't want to buy someone a flower or arrangement they won't end up liking. Understanding what their preferences are before investing in these arrangements will save you time and money.
Conclusion
When browsing online for a flower arrangement, it's just as important to consider both the seasonality of the blooms and the color scheme that best suits your event. These are key details when sending someone flowers for any occasion. You want to make sure you're getting the best out of these services. Whether you're in search of something romantic, festive, cheerful -or- just simply beautiful – there is sure to be an arrangement that suits your needs perfectly. So go ahead and show your special someone just how much they mean to you with a stunning bouquet!