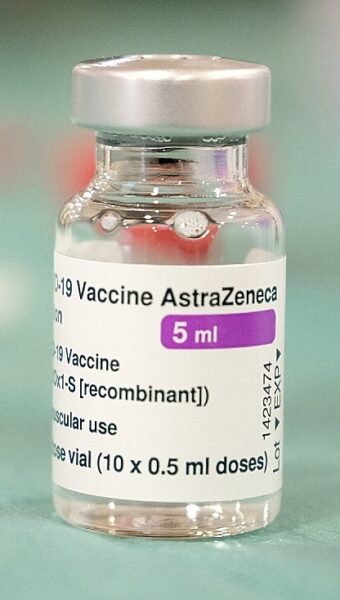 The United States will share up to 60 million doses of its AstraZeneca vaccine with other countries as they become available, the White House has announced.
The doses will be able to be exported in the coming months after a federal safety review.
The US has a stockpile of the vaccine even though its regulators have not yet authorized it for public use.
Critics have accused the government of hoarding the vaccine, while other countries are in desperate need.
Last month President Joe Biden pledged to share about 4 million doses of the AstraZeneca vaccine with Mexico and Canada – both of which have approved the vaccine.
The crisis in India has also piled pressure on the Biden administration to share US health resources.
On April 26, the White House said it expected that about 10 million doses of the AstraZeneca vaccine could be released when the FDA finishes its review in the coming weeks.
It said that another 50 million doses were in various stages of production.
At a news briefing, White House spokeswoman Jen Psaki said FDA officials would carry out quality checks on doses before they were exported.
She added: "Our team will share more details about our planning and who will be receiving offers from here, but we're in the planning process at this point in time."
The US has already announced that it will provide raw materials for Indian vaccine manufacturers as the country battles a devastating surge in cases.
In a "warm and positive" phone call with Indian PM Narendra Modi on April 26, President Biden promised more emergency assistance "including oxygen-related supplies, vaccine materials and therapeutics", a White House statement said.
Washington is also looking at supplying oxygen, Covid tests, personal protective equipment (PPE) and the antiviral drug remdesivir to India's health service.
The FDA has so far authorized three vaccines against Covid- 19: Pfizer BioNTech, Moderna and Johnson & Johnson (Janssen). Experts say it looks likely that these will provide all the country's needs and the AstraZeneca jab may not be needed.
According to the latest figures, more than 53% of adults in the US have so far received at least one dose of vaccine.