Trials of Astra Zeneca's and Oxford University's Covid-19 vaccine will resume after being paused due to a reported side effect in a patient in the UK.
On September 8, AstraZeneca said the studies were being paused while it investigated whether the adverse reaction was linked with the vaccine.
However, on September 12, Oxford University said it had been deemed safe to continue.
Health Secretary Matt Hancock welcomed the news that the trials would resume.
He said: "This pause shows we will always put safety first. We will back our scientists to deliver an effective vaccine as soon as safely possible."
Oxford University said in a statement that it was "expected" that "some participants will become unwell" in large trials such as this one.
The university added that the studies could now resume following the recommendations of an independent safety review committee and the UK regulator, the Medicines and Healthcare Products Regulatory Agency.
It would not disclose information about the patient's illness for confidentiality reasons.
However, the New York Times reported that a volunteer in the UK trial had been diagnosed with transverse myelitis, an inflammatory syndrome that affects the spinal cord and can be caused by viral infections.
The WHO says nearly 180 vaccine candidates are being tested around the world but none has yet completed clinical trials.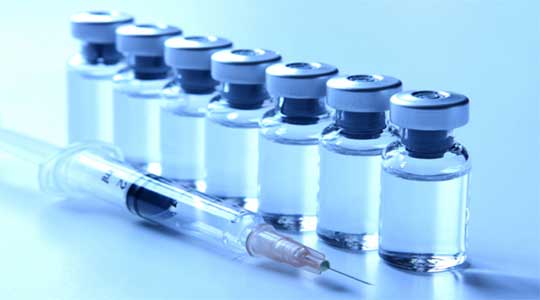 Hopes have been high that the vaccine might be one of the first to come on the market, following successful Phase 1 and 2 testing.
The move to Phase 3 testing in recent weeks has involved some 30,000 participants in the US as well as in the UK, South Africa and Brazil. Phase 3 trials in vaccines often involve thousands of participants and can last several years.
According to official figures released on September 12, a further 3,497 people have tested positive with the virus in the UK. It is the second day in a row that number of daily reported cases has exceeded 3,000.
It brings the overall number of confirmed cases so far to 365,174. Meanwhile, the government figures revealed that a further nine people have died within 28 days of testing positive for Covid-19, bring the UK death toll to 41,623.