5 Things To Know About An Assisted Living Community
Assisted living communities are designed to provide seniors with a supportive and comfortable environment that offers a balance between independence and assistance. They cater to those who may need help with daily activities but don't require the level of care provided in nursing homes.
Currently, more than 28,900 assisted living communities are operating in the country, providing care and support to our aging population. With the number of seniors continuing to rise, this sector is projected to grow five percent from 2022 to 2027. 
If you're considering assisted living for yourself or a loved one, you've come to the right place. In this article, we'll discuss what assisted living communities are, how they work, and the key features that make them a popular option for seniors and their families.
1. What Are Assisted Living Communities?
Assisted living communities are residential facilities that offer a combination of housing, personal and health care services to seniors who need assistance with daily living activities. These communities aim to provide a home-like environment while ensuring their residents receive senior memory care and the support they need. 
As mentioned, they differ from nursing homes, which provide higher medical care and are more suited to individuals with complex health needs.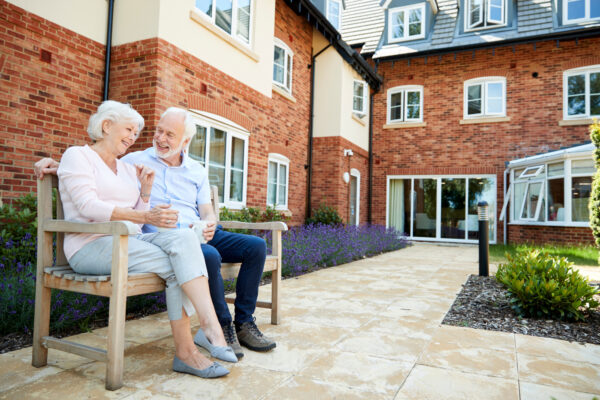 2. How Do Assisted Living Communities Work?
Assisted living communities are designed to offer various levels of care depending on their residents' specific needs and preferences. Here are some of the key aspects of how these communities work:
Personal Care Assistance: Staff members are available to aid residents with daily activities such as bathing, dressing, grooming, and restroom use.
Medication Management: Caregivers can assist with medication administration and ensure residents take their prescribed medications on time.
Meals And Nutrition: Assisted living communities provide nutritious meals, often served in communal dining areas, and can accommodate special dietary needs.
Housekeeping And Maintenance: Regular cleaning, laundry, and maintenance services help keep residents' living spaces clean and comfortable.
Social And Recreational Activities: Assisted living communities offer various activities and programs to keep residents engaged, stimulated, and socially connected.
Health Care Support: While not providing full medical care like nursing homes, assisted living communities often have on-site or visiting healthcare professionals such as nurses, therapists, and doctors.
With personalized care and support, assisted living communities can enable seniors to maintain their independence while enjoying a safe, comfortable, and social environment tailored to their needs.
3. Key Features Of Assisted Living Communities
Assisted living communities offer unique services and amenities to support seniors in maintaining their quality of life while receiving the necessary care and assistance. These include the following:
Variety Of Living Arrangements: Assisted living communities typically offer various apartment sizes and floor plans, such as studios or one- and two-bedroom units. This gives residents the flexibility to choose the living arrangement that best suits their needs and preferences.
Customizable Care Plans: Care plans are tailored to each resident's specific needs, ensuring they receive the appropriate level of support while promoting independence.
Safety And Security: Assisted living communities prioritize residents' safety, featuring emergency call systems, 24-hour staff availability, secure entrances, and other safety measures.
Social Opportunities: A range of activities and events are organized to encourage social interaction and foster a sense of community among residents.
Access To Amenities: Many assisted living communities offer amenities such as fitness centers, libraries, beauty salons, and outdoor spaces, enhancing the living experience for residents.
The variety of living arrangements, customizable care plans, and access to amenities and social opportunities make assisted living communities an attractive option for seniors seeking a supportive and engaging environment.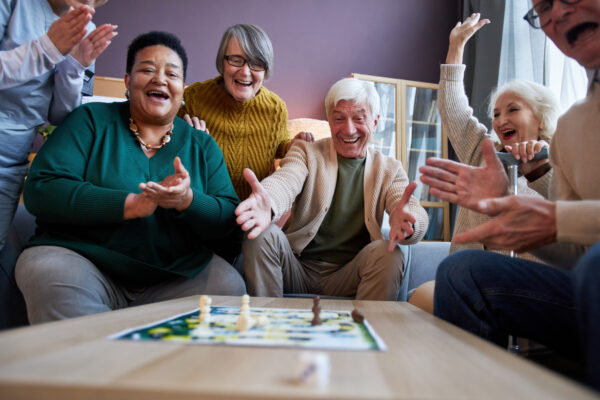 4. Considerations For Finding An Assisted Living Community   
When searching for the ideal assisted living facility, whether for yourself or a family member, it's crucial to consider the following factors to ensure the best possible fit:
Staff Conditions: The quality of care in an assisted living community depends on the staff. As such, consider the staff-to-resident ratio, training and qualifications, and retention rate when reviewing your options.
Location: Ideally, you'd want the location of an assisted living community to be convenient and highly accessible. That said, consider the proximity to family members and friends, access to healthcare providers, and nearby amenities.
Accommodation Options: As mentioned, assisted living communities offer a variety of living arrangements to suit different preferences and needs. So, consider the apartment size and layout, safety features, and protocols. Also, check the amenities to ensure residents have safe access to gardens and seating areas that can enhance their living experience.
Activities And Social Opportunities: Engaging in social and recreational activities is an essential aspect of assisted living, especially in maintaining cognitive abilities and well-being. So, it can help to consider the facility's activity and events calendar and common areas for socialization.
The Community's Atmosphere: The overall atmosphere of an assisted living community can greatly impact your or your senior loved one's experience. As such, pay attention to how clean, organized, and well-maintained the center is and observe whether the residents and staff are happy.
5. Assisted Living Costs Vary Widely 
The cost of assisted living communities can vary widely depending on factors such as location, services, and accommodations.
To help you evaluate your choices, here are things to consider:
Monthly Fees: Understand the monthly fees and what they cover, including rent, utilities, and services.
Additional Charges: Inquire about any additional fees for specific services, such as personal care assistance or memory care.
Payment Options: Explore options, including private pay, long-term care insurance, and government assistance programs.
Conclusion
Assisted living communities can provide a supportive and comfortable environment for seniors who need assistance with daily activities but do not require intensive medical care. These communities offer various services, including personal care assistance, medication management, meals, housekeeping, and social activities.
By understanding what assisted living communities are and how they work, you can decide whether this type of senior living arrangement is the right choice for you or your loved one.