Donald Trump Indictment: What Are 34 Felony Charges?
Former President Donald Trump faces 34 counts of falsifying business records. All 34 charges are related to hush-money payment.
Although falsifying records are usually treated as lesser misdemeanours, Donald Trump is accused of committing felony offences. That denotes a more serious crime, which could include prison time if a maximum sentence is given.
Donald Trump – who pleaded not guilty to all the charges – insisted after leaving the courthouse that there was no case to answer.
"There was nothing done illegally!" the former president posted on his social media website.
That, however, will be for a jury to decide. In the meantime, here are the details of the historic first-ever criminal indictment of a former president.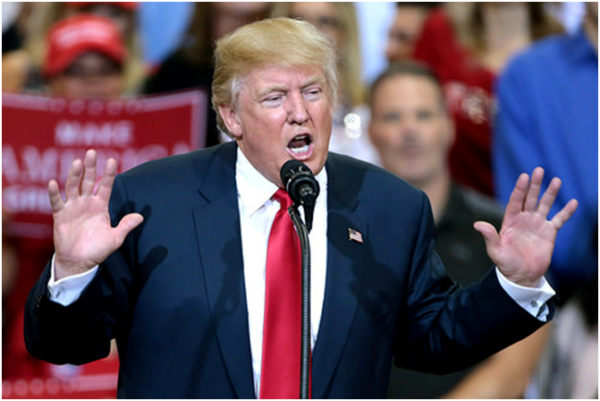 Donald Trump faces 34 felony charges of falsifying business records in the first degree.
The charges all relate to a $130,000 hush-money payment by lawyer Michael Cohen to adult film star Stormy Daniels just before 2016 election in order to prevent her from talking about her allegations that she had an affair with Donald Trump in 2007.
In the court documents, Michael Cohen is referred to as Lawyer A and Stormy Daniels as Woman 2.
The first line of the Statement of Facts, a document that accompanied the indictment, spells out the prosecution case: The defendant DONALD J. TRUMP repeatedly and fraudulently falsified New York business records to conceal criminal conduct that hid damaging information from the voting public during the 2016 presidential election.
New York's case against Donald Trump hinges on how Michael Cohen was compensated for those hush-money payments.
In 2017, after becoming president, Donald Trump met with Michael Cohen in the White House. Shortly thereafter – and over the course of 10 months – Donald Trump began sending cheques from a trust handling his assets, and later from his own bank account, to Michael Cohen.
Those cheques were registered as "legal fees," but Michael Cohen says they were, in fact, reimbursements for the hush-money payment.
The prosecution case states: The payment records, kept and maintained by the Trump Organization, were false New York business records. In truth, there was no retainer agreement, and Lawyer A was not being paid for legal services rendered in 2017. The Defendant caused his entities' business records to be falsified to disguise his and others' criminal conduct.
Alvin Bragg alleges that Donald Trump falsified the true nature of the payments because those payments were made in support of a crime. While hush-money payments are not by themselves illegal, spending money to help a presidential campaign but not disclosing it violates federal campaign finance law.
Michael Cohen was convicted of just such a violation for not disclosing his payment to Stormy Daniels. By reimbursing Michael Cohen for that payment, Alvin Bragg asserts, Donald Trump is tied to that criminal act – and it makes his falsification of business record a more serious offence.
Donald Trump's defenders argue that is a legal stretch, and that this is a politically-motivated prosecution.