Changing Your Kid's Room on a Budget – Interesting Ways It Can Be Done
Your children may, at some point, reach an age where they have either outgrown the previous décor in their bedroom or no longer wish to share with a sibling. Completely changing the items and colours used in the room may cost a lot of money, and be unfeasible at this moment in time.
However, there may be aspects of the room that can make it look like lots have been changed without requiring you to part with a large amount of money. Considering these first, and then coming to those bigger jobs later, could be a good compromise between you and your kids. Read on to find out how you can change your kid's room on a budget.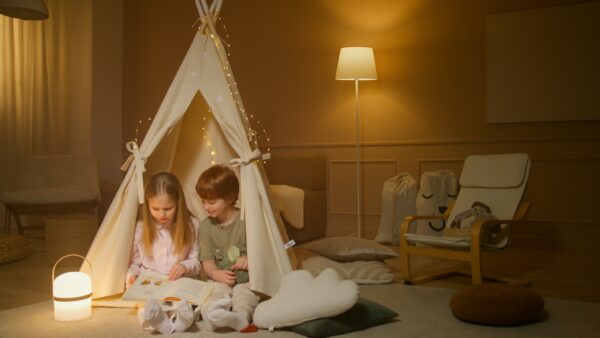 Bespoke images
Your child may have expressed an interest in having pictures of their friends, family, or even their favourite places on the walls in their room. This may replace some of the characters or other posters and photos they had previously. Using a photo on tile canvas can allow you to use different shapes across your child's room, creating geometric patterns, or even spelling out their name.
Using lightweight canvas may also allow them to hang images on walls that, previously, you didn't want heavy frames on. These clever photo tiles are designed to come away from walls cleanly and provide a damage-free option should you want to move them around in the future.
Build it yourself
While you may need to buy some furnishings, others could be created at home. Using raw materials, which may very well be significantly cheaper than buying those pre-made, you could create shelving or even large-scale items such as beds.
If there are areas of the bedroom your child dislikes, these may also be covered. For example, building a bespoke radiator cover may hide an ugly radiator, and even give your child another surface to keep things on. Something like this may also be especially important if you want to improve the look of the room with minimal effort.
Pick a wall
Painting an entire bedroom can be a lot of work, as well as money spent on paint and supplies. One compromise you could make with your child is to redecorate a single wall of the bedroom. This can be turned into a feature wall that will really stand out. At a later date, the other walls could then be decorated or left as it is to add that bit of style.
Should your child opt for darker colours or complex patterns, this can help to prevent the room from looking too overwhelming or closed in. Rearranging furniture to display this feature wall can also help to make the room look entirely different, even though the majority of the walls may have been left untouched.
Redecorating can be rather expensive, especially if new furniture is also wanted. By picking and choosing from various options, and making a few smart design choices, you may be able to give your child a bedroom that shows off their personality without requiring you to spend a lot of money.