4 Qualities to Look For in Solar Panel Companies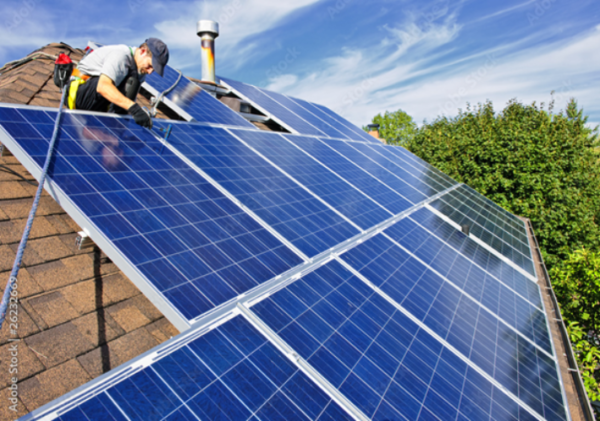 Have you been thinking about converting your home to solar power? If so, we don't blame you.
There are countless benefits to going solar. Aside from doing your part to help save the planet, you'll also enjoy a ton of financial perks.
For example, you can save hundreds of dollars a month by eliminating your energy bills. You'll also gain access to federal tax credits and state incentives. Furthermore, homes with solar panels can earn as much as 4.1% more on the market.
The only question is, how do you identify the best solar panel companies in your area to make it happen?
That is what we're here to help you learn. Keep reading for the top four qualities you should look for while choosing contractors for your solar installation.
1. Knowledge and Experience
Setting up a solar power system is a complicated procedure. For example, solar panels convert the sun's energy to DC power. Yet, most home appliances and electronics run on AC power.
This means your solar energy system must include an inverter to change the power from DC to AC. During this process, there is a loss that must be accounted for while determining how much power you need to generate to properly power your home.
There's also the inherent danger of working with electricity. In other words, the solar panel companies you hire must be knowledgeable and experienced. Otherwise, you could experience a faulty system, low power, a house fire, or worse.
2. A Solid Reputation
A solar installation is a serious undertaking. It's a large investment and will affect your day-to-day life for years to come.
As such, you only want to work with reputable solar panel companies. Find out what other homeowners have to say about their services by reading online reviews and testimonials. You can find these on their websites or by doing a Google search.
3. Affordability
Before hiring solar panel companies, reach out to the top providers in your area to get a free quote. They should all ask you the same relative questions to get a grasp on your energy needs. Then, they'll provide you with an estimation of your costs based on the equipment you need to power your home plus their installation fees.
Compare and contrast these bids to identify the more affordable solar energy provider. However, don't automatically go for your cheapest option unless you're sure they're fully qualified and credible.
4. Honesty and Integrity
While you won't hear this from many solar companies, going solar may not be for everyone. For example, your house and roof may not be facing in the appropriate direction to get enough energy from the sun to power your home. Or maybe you don't use enough electricity to justify going solar.
The best solar panel companies will ask you these types of questions to ensure you're a good candidate for solar. They will be more concerned about your best interests than making a sale. For more considerations, follow this link to find the top 10 solar questions you need to ask before making the switch.
Are You Looking for Reliable Solar Panel Companies?
There's a lot to think about while sorting through your options for solar panel companies. We hope this guide helps you find the best contractors for your home and your budget.
For more homeownership advice or green living tips, take a tour of the rest of our website. Our blog was created to help people like you learn more about the world around them.