3 Reasons to Hire a Travel Agent
As the end of summer approaches, it is your last chance to plan a vacation where you can soak up the sun while enjoying your time off of work or school. The stress of planning a vacation is reason enough to postpone doing so – and that is why it can be so helpful to hire a professional travel agent. Travel agents take the hard work out of planning a vacation, from your Access Global flight charter to hotel reservations, and everything in between.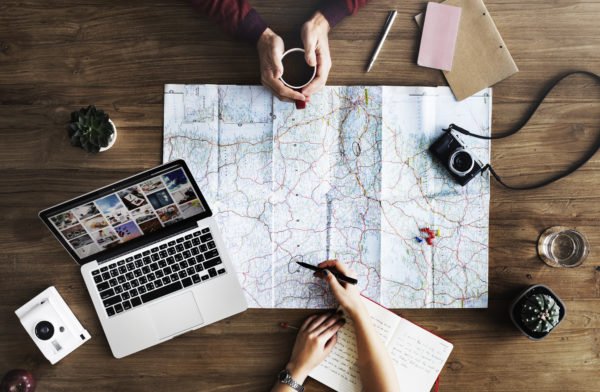 Here are 3 simple reasons why you should hire a travel agent to help you plan your next vacation:
Exclusive Deals
Travel agents can help you take advantage of exclusive deals that are not otherwise available for flights, hotels, activities, and more. Tired of browsing Google Flights or sites like Trivago, hunting for the best deal on airfare or lodging? Let an agent do the work for you, and rest easy knowing that they will get you the best deal 100% of the time, making your vacation cheaper than if you had booked it yourself.
Take Out the Guesswork
Don't stress yourself out trying to make an itinerary for travel days or for your plans upon arriving at your destination. Your travel agent can take your available dates and times into consideration when finding accommodations and activities for you, and can put together the best possible itinerary for your trip. All you have to do is show up!
Avoid Obstacles
One of the worst parts of any trip is unforeseen obstacles such as delayed flights, canceled events, and more. When you book your trip with a travel agent, they will take this information into consideration before it has the chance to affect your trip. For example, if a bad storm at your connecting airport could delay your trip, your agent will know and book an alternative flight for you before you've even landed at the airport. Activities such as entertainment or local experiences that are booked through travel agents also come with free cancellation or rescheduling policies, meaning that if an event out of your control such as inclement weather or heavy traffic forces you to miss an activity you were looking forward to, you can reschedule or be refunded for it with no penalty.
Travel agents might be an extra cost that some travelers aren't willing to pay when planning a vacation, but their services will pay for themselves with all of the money you will save on your next trip. For these reasons and many more, consider utilizing the services of a professional travel agent for your next vacation!