5 Important Tools to Streamline Your Business Operations
As an entrepreneur, you know how exciting it can be to start your own successful business venture. After years of working for a company and putting endless hours into work that had no meaning, you felt the calling to be your own boss. You began to imagine a world where you could chart your own course in life, where you could tap into your creativity and birth a brilliant idea that would bring you success in the marketplace.
Then, step by step, you put effort into your new idea and watched it take shape and form. As part of birthing your new venture, you quickly discovered that streamlining your operations is one of the keys to ongoing success. You also discovered that leveraging the following important tools is the best way of ensuring sustainable growth.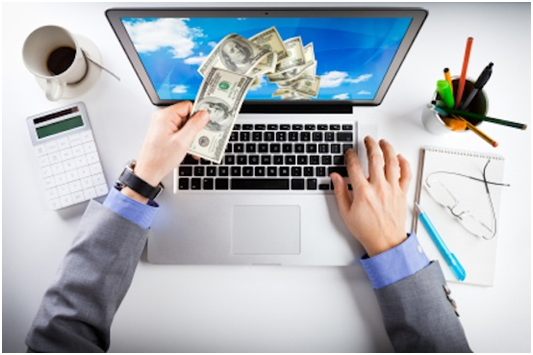 QuickBooks Accounting Software
When you are creating a new company it's easy to get swept away in the numerous responsibilities and demands for your attention. And there are common small business accounting mistakes you can easily make if you are not careful. Unlike the corporate world where every company has a large support staff, as a new owner, every key decision will cross your desk. It's tempting to skip important building blocks so you can get to exciting things like sales, but you want to make sure you are setting things up for long-term prosperity.
As part of this, it's important to take the time to set up and install accounting software that will let you manage your operations. QuickBooks provides a comprehensive solution for financial management, inventory, billing, budgeting and expense tracking. It gives you all the tools you need to manage the fiscal health of your company.
Human Resources Software
It's not unusual for large firms to have HR departments with lots of employees. As an entrepreneur, though, you have to take a more spartan approach. Fortunately, there are many different Software as a Service (SaaS) offerings that provide all the functionality required to manage your HR needs.
The packages are easy to set up, and don't require an IT department to keep them up and running. These tools will help you streamline operations by putting maintenance of your data into the hands of each employee. With a Human Resources SaaS solution, you'll be able to manage employee records, handle hiring and onboarding, and accurately track time reporting and paid time off.
Fleet Management Tools
If you operate multiple vehicles and trucks as part of your business, you understand that fleet management is an expensive juggling act. To truly stay on top of things, you need tools that give you a window of visibility into what is really going on. With new vehicle prices rising and gas prices close to an all-time high, operational costs can soar if you don't get this area under control.
Fleet management tools let you track all of your vehicles using real-time GPS data so you will always know where your mobile assets are. In addition, you can help assure on time delivery of your products when you take advantage of the dispatching and routing functionality that is part of the system. You'll also be able to use the tools to streamline operations and identify cost-saving opportunities.
Email Marketing Automation Tool
It takes work to fill your sales pipeline with prospects, and to convert potential buyers into customers. Email marketing automation tools can help you manage this process. When someone visits your website, calls in for more information or responds to one of your special offers, you'll want to begin to nurture them along the sales journey. With email marketing automation, you can set up drip campaigns that give your prospects the information they need to make a purchase decision. Best of all, these campaigns are fully automated so they keep the process going without taking up time and effort from your sales staff.
Project and Task Management Tools
To truly keep on top of everything that is happening in the organization, you'll want to set up powerful, yet easy to use, project and task management software. These offerings allow you to quickly track an ongoing project, assign tasks to individuals and teams, and monitor where things stand. With the right tools, you'll be able to leverage the power of more agile teams and stay on top of all the open tasks. These SaaS offerings will help you streamline your business operations and run your projects efficiently.