How Has VR Transformed the Online Gaming Industry?
As you would expect, online gaming is an industry which relies on technology to succeed. Playing classics like roulette, blackjack or poker online, for example, is simply not possible without the technology in place to facilitate it. As a result, the online gaming sector is always moving forward and looking for ways to use the latest tech to push on and attract even more participants.
One modern example of this idea in action is Virtual Reality (also known as VR). In simple terms, VR puts gamers into a virtual world that feels real. This is something which is very appealing for players and game developers. In recent years, online gaming has started to bring VR into the industry and this has allowed it to use VR tech to develop.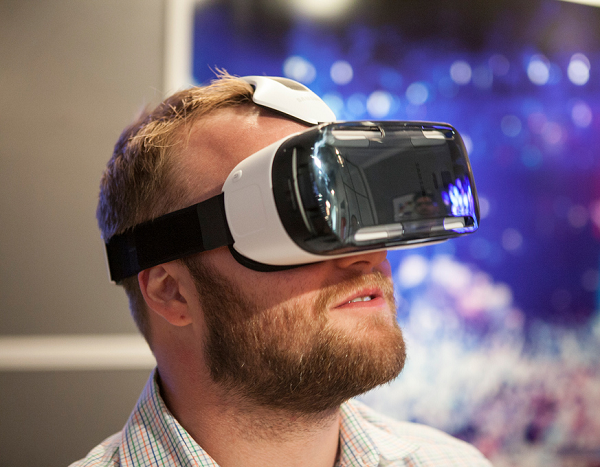 VR casinos with VR games
 From top online slot games to the best table games, online gaming relies on the titles people can play to draw them in. An increasing number of VR casinos have hit the market in recent years, and while there might not be huge numbers yet, you can be sure that as the technology develops further, this trend will pick up pace in the future.
These VR casinos do pretty much what they say on the tin: they offer people the chance to play fun casino games from home but with a twist. The games these special casinos carry are VR enabled and the whole experience of using the site is conducted through a VR headset. This makes it a unique experience which has opened up new horizons for online gaming.
More immersive, real experience
Innovation is key to any sector and can be seen across all forms of entertainment. The BAFTA Award winners for 2022 reflect advances in film, for example, with some truly groundbreaking movies taking the top prizes.
When it comes to online gaming, VR has picked up plenty of positive attention for the immersive experience it delivers, enabling gamers to go beyond merely sitting in front of their desktop screen or mobile device to passively play a game.
Instead, virtual reality means players are taken into the game and feel like they are actually sitting in a real-life casino. This is a much more rewarding experience which takes online gaming to a whole new level.
Closes gap between offline and online play further
As well as offering a more immersive, authentic way to play games online, VR closes the gap between offline and online play further. This has already been done to some extent with the advent of live casino gaming via the internet. The popularity of these sorts of games shows there is a real market for online play which brings the feel of land-based casinos into your home.
VR in online gaming takes this idea and runs with it. By plunging players into what feels like a real, offline experience, virtual reality blurs the lines between what is real and what is not. For people who like the convenience of playing at home but want to feel that authentic offline experience, it is a winner.
Drives online gaming industry forward
We have already noted that online gaming as a sector relies on the latest tech advances to move forward. VR certainly does this and enables the whole industry to remain at the cutting edge of entertainment.
This in turn allows it to remain relevant in society and not seem boring or old. All of this is crucial for online gaming's future success and its ability to attract a bigger audience over time.
When you also throw in the extra innovations and creativity that VR offers to game developers, the picture gets clearer. VR as a technology gives game studios so many more possibilities in what they can do and should see VR-based games coming out in greater numbers to wow us.
VR has changed the online gaming world
Although it might not be seen everywhere yet, the growing influence of VR in online gaming is starting to make its mark. As more and more VR gaming platforms open up which offer this way of playing, and as the cost of headsets continues to fall, we should only see VR increase its impact on online gaming in the future.
This of course is great news for players who now have the opportunity to enjoy an even better gaming experience and a more immersive way to have fun.