What Are the Advantages of HIPAA-Compliant Cloud Fax Services for the Healthcare Industry?
Healthcare providers and their business partners are subject to stricter rules than most companies when it comes to data security. The Health Insurance Portability and Accountability Act (HIPAA) sets forth national standards for preventing the accidental disclosure of protected health information (PHI). To avoid hefty fines and reputational damage, all businesses operating within the healthcare industry or in partnership with those that are must maintain HIPAA compliance.
HIPAA's Security Rule requires providers to keep patient data safe while it's in transit and at rest. When it comes to transmitting data via the Internet, that can pose a problem.
The best way for businesses in the healthcare industry to convey sensitive patient data securely is to sign up for a HIPAA-compliant cloud fax service. Read on to find out about the advantages of taking this approach to keeping data secure while it's in transit to authorized recipients.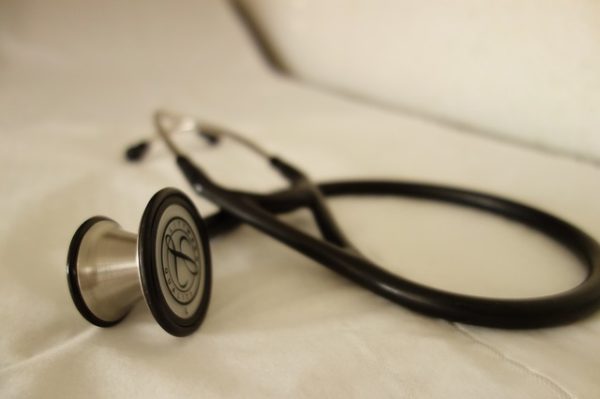 1. Enhanced Compliance
Not all cloud fax services offer the level of data security healthcare providers need to maintain compliance with HIPAA's Security Rule. When providers work with mFax.io, they can expect enhanced security that significantly reduces the risks of accidental non-compliance associated with manual faxing and on-site fax servers. The company's security team maintains a comprehensive, up-to-date knowledge base of HIPAA's requirements and PHI-handling best practices, so they're perfectly suited to act as compliance management partners.
2. Improved Data Security
Given that the healthcare industry experiences frequent data breaches, finding business partners that take cybersecurity seriously is a must for any healthcare provider. Cloud faxing is far more secure than either sending emails or using traditional fax machines. HIPAA-compliant cloud fax services use multiple methods for protecting PHI, which can include:
Partnering with a reputable HIPAA-compliant cloud fax service also removes some of the impetus for data protection from the shoulders of internal cybersecurity officials. Given that most information security officers and teams are already overworked, that can be a boon to productivity.
3. More Streamlined Audit Processes
HIPAA also requires healthcare providers and their business partners to undergo periodic compliance audits. A streamlined auditing system that both logs and accounts for all correspondence is a must given the sheer amount of fax communications used in the healthcare industry. That's just what providers will get when they work with HIPAA-compliant cloud fax services.
A HIPAA-compliant cloud fax provider will maintain complete data logs that record all file activities as part of its audit trail protocol for clients. The system will also automatically register all user activity, which can then be cataloged along with fax trails. Finally, the provider should offer an annual SOC2 report, which should include a complete set of information about the data center hosting the organization's PHI, its service environment, procedures, and practices.
4. Simple Software Integration
Every healthcare network uses a different set of computer programs and applications, but that won't be a problem for organizations that choose the right cloud faxing service. A good service provider will offer clients tailored application programming interfaces (APIs), making it easy to integrate software without creating unnecessary disruptions to business operations.
Make the Switch
It's time for healthcare industry organizations that are still relying on traditional fax machines to embrace the future of faxing. Make the switch to a HIPAA-compliant cloud fax service as soon as possible.