Qualities of the Best Workday Implementation Partners
It's likely you've at least heard of Workday. And if you're looking for a Workday implementation partner, you probably already have some idea of its capabilities. But how should you know which Workday implementation partner is right for your organization? Here are some of the qualities of the best Workday implementation partners.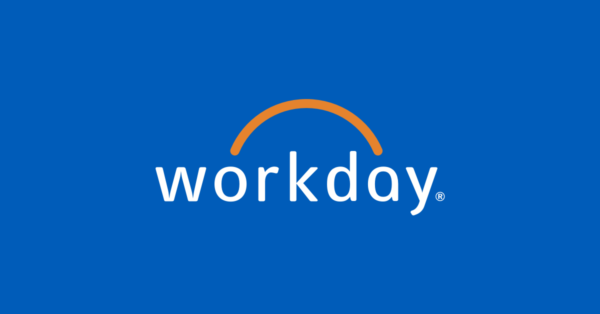 What Is Workday?
Workday offers several compelling enterprise cloud-based applications—focused mainly on financial, human resources, and lifecycle management. These are some of the most useful tools in the whole world of enterprise software. There are several reasons why Workday is such a workhorse when it comes to administrative duties:
With everything under one roof, Workday allows for comprehensive management of the departments that drive your organization—all while collecting data for analysis and realizing greater efficiencies.
Being a cloud-based service provider, Workday's suite of applications comes in at a lower price point than many of its competitors' offerings. Without having to invest in upfront infrastructure and IT spend, Workday can deliver more immediate return.
Workday is a software provider you can trust. Management has a long history of delivering top-level products and results. Furthermore, Workday is used by the largest enterprises in the world because it's able to pass the most stringent of security audits.
There are some applications that don't change with the times. Workday isn't one of them. The ability to always be striving for more, and continuously improving, are two of the defining characteristics of Workday.
Clearly, there are benefits to adopting Workday. But how is your organization going to extract the most value from its deployment? This is where a Workday implementation partner comes into play.
What Is a Workday Implementation Partner?
There are plenty of reasons why it makes sense for enterprises to utilize Workday solutions. But doing so comes with its own set of challenges. The range of outcomes for Workday implementation is incredibly wide. Those who make the right moves deploying and using Workday over the long term will achieve better results than those who take less optimal paths. No matter the quality of software applications, there's still a level of responsibility that rests with the user.
This is where Workday partners come into play. Essentially, you don't have to go at it alone when utilizing Workday. There are organizations that offer Workday-related services that run the gamut from on-boarding to continuing support. Choosing a winning Workday partner can help your organization get much better results. These are a few of the ways a Workday partner can assist in this process:
Translate your needs into action – You know what you need from Workday; but do you know how to accomplish it? Moreover, do you know how to go above and beyond what you originally imagined to realize new efficiencies? This is exactly what you can expect from a great Workday partner.
Show you full platform capabilities – It can take a long time to figure out how to make a software application conform to your needs. Utilizing a Workday partner will allow you to get the full benefits of the platform in less time, which will help both with operations and finances.
Have someone guide you through updates – As already mentioned; Workday is a suite of applications allergic to stagnation. While this keeps Workday services constantly on the cusp of what's useful and productive for teams, it also requires active engagement on the user end. A Workday partner will keep you up-to-date on all current best practices and uses for the Workday platform.
A Workday partner can be a positive influence on your adoption and ongoing use of the Workday suite. Yet, not all Workday partners are going to offer the same level of services. Let's investigate what to look for when seeking a Workday partner.
What Are the Qualities of the Best Workday Implementation Partners?
Now that you know a Workday partner can play a vital role in its successful implementation, you need to get an idea for what qualities make the best Workday partners. These are some things you should look for and expect from Workday implementation partners:
Ability to further increase ROI – When evaluating anything in the business world, it's essential to carefully consider return on investment (ROI) before allocating capital. Workday is known to be a terrific investment, as it consistently creates return for enterprises. You want your Workday implementation partner to take this to an even greater degree. Workday partners can accomplish this through improving your internal data usage, getting your system up and operational in less time, and knowing how to manage the platform more efficiently. Ensure a Workday partner can show how they've created value through their services in the past through quantifiable return figures.
Knowledge and services through the whole lifecycle – The process of deploying Workday isn't just a finish line you cross and then call it a day. It's an ongoing process, constantly requiring optimization, configuration, and support. Can your Workday partner handle all that? Going with a Workday implementation partner that has broad, but also specialized, experience will help guarantee you're getting the most out of the platform, while reaching cost parity and return sooner.
Proven track record of successful deployment – This should go without saying, but it's still something that's mistakenly overlooked at times. You only want a Workday partner that has a proven track record of getting deployed at other enterprises at your scale and in your industry. While this might not be as critical of a concern for all organizations, some businesses, such as those that operate in highly regulated areas, need to be extra vigilant about data security. A botched platform deployment can leave enterprise data vulnerable to malicious parties, which can be catastrophic for groups that deal with highly sensitive data. Only trust a time-tested Workday partner with your precious digital assets.
It's not an exaggeration to say that the right Workday implementation partner can significantly affect the speed, quality, and long-term success of Workday deployment. Make sure you look for the best qualities in a Workday partner during your search.